Aon will not pursue Willis Towers Watson deal | Insurance Business America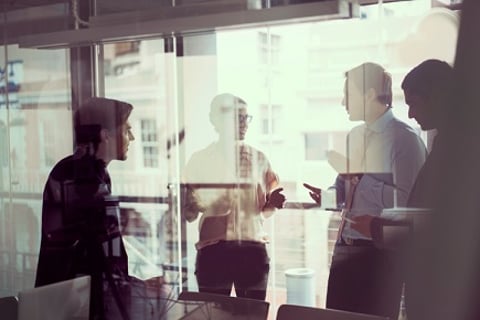 "Things sure have changed here on Walton's Mountain…" and they sure have changed in the space of just one day in the insurance world.
It was just yesterday that we reported that Aon was actively pursuing a deal with Willis Towers Watson – a deal later confirmed by the brokerage giant itself. Now, less than 24hrs on, Aon says it is no longer pursuing the combination.
Initially the company reacted to news reports by stating that it was in the early stages of looking at a potential all-share tie-up. It was suggested that the companies had been in preliminary talks and that an official bid was likely to emerge within weeks, according to Bloomberg sources. As a result, Aon shares slumped by 7.8% on Tuesday – the firm's biggest decline since 2009 – while Willis shares jumped by 5.2%.
Now Aon has issued a statement outlining that due to the fact that Willis Towers Watson is subject to Irish regulatory requirements the broker had to make a disclosure at "a very early stage in the consideration." This is the statement it issued today (Wednesday):
"Consistent with Aon's stated focus on return on invested capital the firm regularly evaluates a variety of potential opportunities within and adjacent to its industry. Aon had considered such a possibility with regard to Willis Towers Watson. News of that consideration subsequently became public and Aon was required to issue a statement because Willis Towers Watson is an Irish company and is subject to Irish regulatory requirements. As a result of media speculation, those regulations required Aon to make the disclosure at a very early stage in the consideration of a potential all-share business combination. Aon today confirms that it does not intend to pursue this business combination.
"As a result of this announcement, Aon is bound by the restrictions set out in Rule 2.8 of the Irish Takeover Rules. Aon reserves the right within the next 12 months to set aside this announcement where so permitted under Rule 2.8."
By 'reserving the right' to set aside the announcement, speculation may still swirl around the brokerages. Wells Fargo said yesterday that any merger – which would combine the second and third largest insurance brokerages in the world – would be subject to significant regulatory issues. Bloomberg data suggests that by buying Willis Towers Watson, Aon may have even overtaken Marsh & McLennan Companies as the world's largest insurance brokerage by revenue.