Applied Systems deploys new data analytics solution | Insurance Business America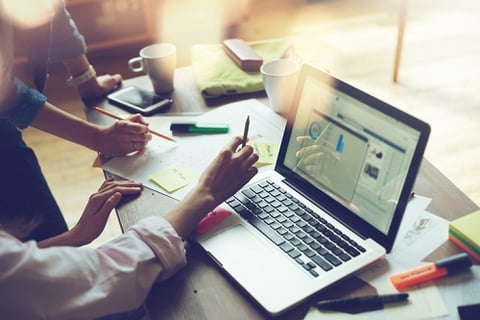 Applied Systems, a developer of insurance automation solutions, has launched a new data analytics tool specially designed for independent insurance agencies and brokerages.
The tool, Applied Analytics, analyzes and displays data (such as employee performance and insurer relationship insights) from an agency or brokerage management system, allowing owners and operators to make more informed business decisions.
A release said that the tool utilizes the fulsome data contained in Applied's proprietary management system, Applied Epic.
Visual dashboards displayed by Applied Analytics provide business insights to users, which include:
Book of business by policy and line: Presents a summarized view of all active policies for a specific insurer.
Retention summary: Offers analysis of clients for lost policies and new date filters including quarterly and year-to-date view of retention data.
Employee analysis: Provides two dashboards, Employee Line of Business and Employee Summary, which deliver a summary of new, renewed and cancelled business by employee at the policy level; also allows for revenue by employee evaluation.
Employee productivity: Shows a summary of an employee's total effort at the agency or department level, as well as insights into activities and tasks.
Transaction summary: Delivers summary and comparison data for the types of revenue that an agency/brokerage collects in a given month, providing breakdowns of the top producers/brokers, producer/broker commission, transaction line status, and premium payable entity. This dashboard also provides a view of top transaction classes for the last 12 months.
Sales account rounding: Provides recommendations of new prospective policies for insureds that have current policies expiring in the next six months. Recommendations are based on an agency/brokerage's existing book of business and focused on specific NAICS or SIC codes.
"The launch of Applied Analytics provides agencies and brokerages a new, visual representation of all aspects of an organization's business – from operational performance, to employee success, insurer relationships, and complete book of business analysis," commented Applied Systems senior vice-president of product management Michael Howe.
"Through its market-leading management system integration with Applied Epic, Applied Analytics enables agencies and brokerages to visually analyze the vast amounts of existing data with ease to expedite the decision-making and planning process with more informed insights."
Related stories:
Digital adoption creates efficiency for your agency
Are you making the most out of texting your clients?