Are you prepared to take on this insurance challenge? | Insurance Business America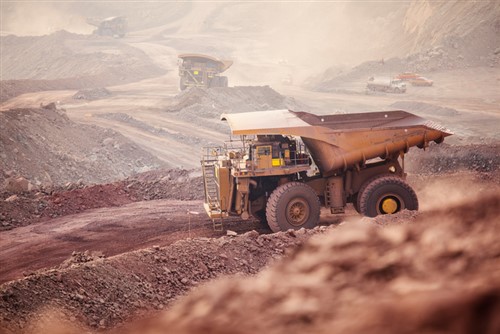 Some industries are so intrinsically risky that even the most decorated and successful insurers are scared to get too close.
The mining industry is one such chasm of risk. It requires the services of specialist brokers with a holistic understanding of the niche market, according to Donald Privett, executive vice-president at
Worldwide Facilities
LLC.
"Mining insurance is highly volatile. It's not a matter of if there's going to be a loss, but when and how severe," Privett told Insurance Business. "Anyone working in that area really needs a high degree of expertise to understand the complex risks, what can be done to mitigate those risks, and how to persuade underwriters to take them on."
Everyone who gets involved in the mining industry is "an enormous risk taker". It's an inherently perilous business covered by small specialty insurance markets, which are supported by very large premiums.
"It's a really interesting niche to work in because the clients themselves are enormous risk takers," said Privett. "Consider the risks involved with investing $500 million into a tunneling system to extract ore (of any type) out of the ground. Without insurance, a deal like that just wouldn't happen."
When a mining disaster occurs, it's not just capital and investment that's on the line – it's human lives, which is a price that no risk transfer can cover. Gas explosions and mine collapses are two of the greatest threats to human life in the mining industry.
Despite modern technology and risk mitigation tools, accidents still happen. In 2007, six miners and three rescuers were killed in collapses at the Crandall Canyon mine in Emery County, Utah. In 2006, 12 were killed in a methane explosion at the Sago Mine in West Virginia, and five were killed the year before in an explosion at the Kentucky Darby No. 1 Mine in Harlan County.
"Mining insurance premium rates are substantial and the claims can be in the hundreds of millions," Privett commented. "But it's a fascinating industry to work with because the mining professionals are really wonderful people. When an event happens, the first thing they check is whether anybody is hurt, rather than try to identify their losses. I've seen mine owners crying because an employee has been killed – there's definitely a softer side to the industry that people don't often see."
Knowledge of the mining business and how to insure it has grown substantially over the years, according to Privett. There are experts throughout the world on the underwriting side, especially in thriving mining countries like Australia.
"Despite that, very few underwriters take a large percentage in mining insurance, because it's just too risky," he said.
Related stories:
Worldwide Facilities opens new Utah office
Is the insurance industry on the verge of a dive?