Argo-Voce proxy battle takes another turn | Insurance Business America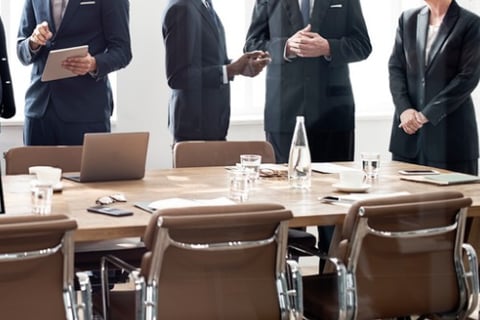 And the plot thickens in the ongoing tussle between Argo Group International Holdings, Ltd. and Voce Capital Management LLC.
The latter has called alleged actions by the Bermuda-headquartered specialty insurer "reprehensible," after Voce hit a snag in what was shaping up to be a heated proxy battle. The activist investor has now withdrawn its nominations for election of Argo directors and in turn will no longer solicit proxies.
Here's why, as outlined by Voce in a statement sent to Insurance Business.
"Earlier this year, Voce sought and obtained regulatory approval for its proxy solicitation at Argo from all relevant state departments of insurance (DOI)," asserted the investment adviser, which is the beneficial owner of approximately 5.6% of Argo's shares.
"Despite the fact that the solicitation of limited, narrow proxies in connection with an annual meeting of shareholders in an effort to elect fully-independent director nominees in no way constitutes 'control' of Argo by Voce, we nonetheless cooperated with the state DOI procedures, responding to all inquiries posed and submitting extensive documentary information in support of our position."
Voce continued: "As a result, every state – Illinois, New York, Ohio, Pennsylvania, and Virginia – granted approval for us to proceed prior to the filing of our definitive proxy statement on April 12, 2019. However, we have recently been advised by two states that they have now flip-flopped, at the 11th hour, revoking their prior approvals and casting doubt on our ability to proceed…"
In its statement, Voce claimed that the insurance group had an "active role in lobbying the various DOI," adding that the activist investor is of the view that "the officials reversed their previously well-founded positions as a result of Argo's misinformation."
It said: "At every step of the way, Argo seems to have expended enormous amounts of time, effort, and shareholder capital in what appears to be desperation to prevent any independent oversight or outside observation of its practices. What is Argo hiding?
"But most importantly, Argo's Board has now disenfranchised its shareholders by helping foment uncertainty as to whether votes cast against it at the annual meeting will even be counted."
All hope does not seem lost, though, with Voce saying it continues to believe in the underwriter's potential to deliver far greater value for its shareholders. It will be evaluating possible legal remedies given the latest development.
Argo reacts
In response to Voce's statement, which was disseminated to fellow shareholders, Argo released its own assertions which point to what it described as lack of support for the activist investor.
"It was clear that shareholders were overwhelmingly supporting Argo, and that Voce did not have the support it needed for its proposals and director nominees," stated Argo following Voce's withdrawal announcement. "Rather than allow the process to continue and let shareholders decide the issue, Voce has chosen to abandon its activist campaign before the vote became final.
"Argo has not seen any of the notices, letters, or materials exchanged between Voce and relevant state departments of insurance. These matters have at all times been within the exclusive control of Voce, not Argo. However, based on Voce's press release, it appears that Voce may have failed to take all steps or disclose all information required by the departments of insurance in a timely fashion."
Meanwhile the international insurance group went on to accuse the US firm of making an excuse.
"It is unfortunate that Voce, having failed to address such rudimentary state regulatory requirements well in advance of beginning its campaign, now offers this as an excuse for its decision not to let its proposals proceed to a vote," declared Argo, which added that it fully supports shareholders' right to exercise their vote.
"Argo continues to engage with shareholders as we pursue our strategy for strong shareholder returns and our clear path for driving continued value creation. We thank our shareholders for their continued support."
The annual general meeting will take place on May 24.