Aspen Re gives outgoing executive green light for early release | Insurance Business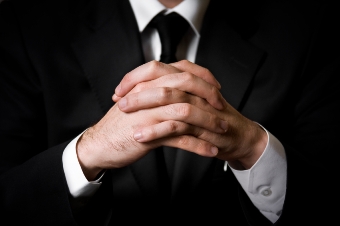 It was barely a month ago that we told you about Aspen Re getting a new head in the form of Emil Issavi as it was announced that chief executive Thomas Lillelund was leaving. Now the latter's request to be let go sooner has been granted.
"Notwithstanding the 12 months' notice set out in Clause 17.2 of the Service Agreement, we have agreed to your request to release you early such that your employment with the company will cease on October 31, 2018," Aspen told Lillelund in the letter seen by Insurance Business. "Accordingly, all of your entitlements in connection with your employment at Aspen, whether or not pursuant to the employment documents, will cease on the departure date.
"Notwithstanding Clause 13.2.3 of the Service Agreement, we have further agreed that you may commence employment with American International Group, Inc. with effect from November 01, 2018."
Written by group head of HR Heather Brown for and on behalf of Aspen Insurance UK Services Limited, the letter was attached as an exhibit to a Form 8-K filing with the US Securities and Exchange Commission. The document outlined the terms of Lillelund's exit – including him having no claim for any payment for salary or other benefit under the employment documents with effect from the October 31 departure date, as well as not being eligible for a 2018 bonus or cash incentive award.
"Provided that you do not do or say anything which might include a breach of your obligations to Aspen, whether or not under the employment documents (including but not limited to Clause 10 (confidential information) of your Service Agreement), it has been agreed that you may attend AIG's leadership offsite meeting in New York in early September 2018," read the letter.
Lillelund, whose profile on the Aspen website has already been removed, is taking on the role of chief executive at AIG Europe SA.