Aspen unveils full-year 2021 results | Insurance Business America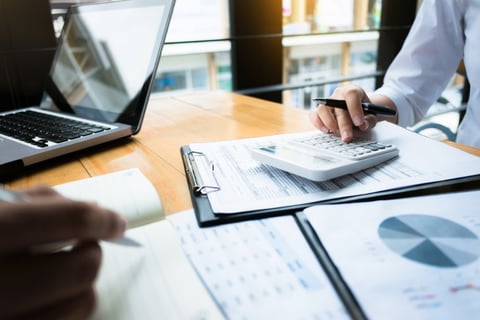 Bermuda-headquartered Aspen Insurance Holdings Limited has today unveiled its results for the year ended December 31, 2021, with group CEO and chairman Mark Cloutier describing the period as "a further year of good progress at Aspen".
The business reported a net income of $29.8 million and an operating income of $95.1 million - a significant improvement over 2020's results. Underpinning this improved result was a continued focus on underwriting discipline, Cloutier said, with Aspen's adjusted combined ratio improving from 103.4% in 2020 to 98.8% in 2021.
Among the key highlights reported by the group, Aspen revealed that its GWP for the 12 months rose 6.5% to $3,938.4 million, primarily driven by rate improvements in financial and professional insurance lines, casualty and liability insurance lines and organic growth in casualty reinsurance lines. Its adjusted underwriting income for full-year 2021 rose to $28.3 million, up from a loss of $87 million in the same period last year.
Aspen's insurance arm alone saw GWP of $2,341.4 million for the period, up from $2,042.1 million for full-year 2020. Its net written premium also rose 8.5% to $1,388.7 million, an increase of 8.5% compared with $1,280.1 million in the twelve months ended December 31, 2020. Meanwhile, its adjusted loss ratio stood at 75.2% for the twelve months ended December 31, 2021, compared with 71.1% in 2020.
For its reinsurance business, Aspen posted GWP of $1,597.0 million, a 3.6% decrease from the $1,656.4 million reported in the twelve months ended December 31, 2020. This drop was attributed largely to the sale of its U.S. crop reinsurance business. Net written premiums for its reinsurance arm decreased 7.6% to $1,199.0 million. Its adjusted loss ratio dropped to 59.3% for the period, compared with 74.4% for the twelve months ended December 31, 2020.
Cloutier noted that Aspen also made "significant progress" in the optimization of its platforms, including the expansion of its Lloyd's capacity to £900 million, enabling its teams to "go to market with a clearer proposition and greater scale as we shift our focus to growth". 2021 also saw the group launch its inaugural ESG report which is an important starting point in its strategy of building a more sustainable future.
"Looking ahead," Cloutier said, "while we are mindful of broader macroeconomic uncertainty and continued inflationary claims trends, we are confident in the outlook and positioning of our business. We are successfully shifting from 'transforming' Aspen to 'activating' its true potential, and I am excited by the energy, enthusiasm and commitment I see from our people, the differentiated solutions our platforms are creating for clients and what I believe we can accomplish in 2022 and beyond."