'At the mercy of international politics': Brexit deadline poses challenge to Lloyd's of London | Insurance Business America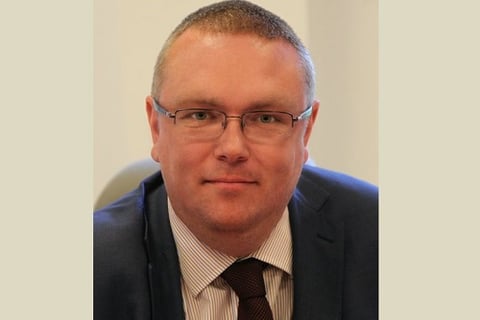 The UK's impending March 2019 exit date from the European Union is fast-approaching, and companies in the financial services sector with operations in London are solidifying their move out of the city. The Lloyd's of London subsidiary in Brussels now has a suite of policy documentation to support its underwriting of risks from the European Economic Area, in addition to the license approval from the National Bank of Belgium it received in May.
While Lloyd's is prepared for the divorce, Brexit poses a serious risk to multinational businesses. Global insurance broker Marsh identified the ongoing negotiations as a top event contributing to worldwide turbulence in its 2018 Political Risk Map, alongside a North Korea missile crisis and trade protectionism.
As the UK government scrambles to finalize a Brexit deal while preparing for a no-deal possibility, one expert says the latter outcome is still on the table.
"Until such time that we're in a position to have agreed on a deal, the chances of us leaving on March 29 with no deal remain possible, likely – it's difficult to put an actual measure on it, but there is certainly still a chance that we'll leave without a deal," said Christopher Croft, chief executive of the London & International Insurance Brokers' Association (LIIBA), which represents the interests of Lloyd's insurance and reinsurance brokers operating in both London and international markets.
There's no time for brokers to play 'wait and see' over the course of the next five months – many are already looking at a variety of potential venues or subsidiaries through which to do business across the 27 countries that will remain part of the EU.
"The main criteria in a lot of cases [is] they happen to have one or two offices in Europe already and they'll look to formalize one of those as a subsidiary. Others are needing to open somewhere and they've been looking at a variety [of options]," explained Croft. "Belgium has been quite proactive in courting our members to open subsidiaries there, but we've had discussions with the Greeks and the Maltese, and the Cyprians as well, so there's no real one venue in which anybody's concentrating. There's a variety of factors pushing people into different locations."
Read more: Lloyd's CEO Inga Beale talks inclusion ahead of departure
While brokers based in the UK have a lot on their plates, Lloyd's brokers spread around the world could see the reverberations of Brexit as well. A breakdown of its presence in major regions reveals the reach of the insurance and reinsurance market globally:
Customers in the United States hold 41% of Lloyd's global premiums, and the market has 242 brokers in the country
In Canada, Lloyd's is among the top three insurers considered for new business by brokers
Australia has 185 Lloyd's coverholders and 15 service companies
Lloyd's Asia is home to more than 200 underwriters representing 22 syndicates
However, Croft estimates that a large portion of global brokers won't be significantly impacted by the UK's departure from the EU.
"Where [Brexit] has an impact is when either your client is within one of the 27 countries which will remain part of the Union or where you're seeking to place coverage that includes at least one of those countries, so a lot of business that comes into London will be unaffected," he said. "Roughly estimate that about 15% of London business emanates from the EU and then there will be a degree of global program coverage on behalf of international clients, which includes EU coverage, but that does mean that there's a sizable proportion of London market business that isn't affected by Brexit."
Nonetheless, the political upheaval isn't the only hurdle facing Lloyd's right now. Certain classes of Lloyd's business have lost their popularity, with CNA Hardy announcing an exit from property treaty, marine hull, and CAR/EAR (construction/erection all risk) on the Lloyd's platform, as well as turnover in the top C-suite and a £2 billion loss (approximately US$2.6 billion) last year. Innovation, or lack thereof, is also top of mind.
"Traditionally, London and Lloyd's particularly within London has been the place where new products have been invented, and there is a combination of anecdotal and also some statistical evidence that that position has been eroded slightly," said Croft.
"That affects the way London's role within the global market might be viewed. Traditionally, we've been the place where new products have been invented and then gradually commoditized until such point where markets possibly closer to the clients' homes were able to write those. If London is not going to do that anymore then it needs to work out what it is going to do, and Lloyd's in particular is at the heart of that. We would say the best answer to the question is for London to reassert its position as the center of innovation in international industry."
Read more: Lloyd's of London reviewing all aspects of business after major loss and CEO exit
Croft doesn't see any one market standing out to take over the role of innovator in the insurance industry, stating that no one center is able to compete with London when considering its long history as the place to come for new products, ideas and solutions, combined with the concentration of expertise in the market.
"It's really a question of reinvigorating and reinstating London's position in that sort of sphere," said Croft, though he returns to Brexit as the key issue that's immediately facing Lloyd's.
"Brexit is a peculiar challenge – it's a driven by an enormous amount of political uncertainty and it creates a great lack of certainty, which is not great in an industry whose prime purpose is to bring certainty into uncertain lines. It's a particular challenge for insurance, but brokers are resourceful and good at solving problems, and I'm sure we will solve it. It's just that when you are at the mercy of international politics, it can become quite complicated."