Attorneys and doctors charged with $31 million insurance fraud scheme | Insurance Business America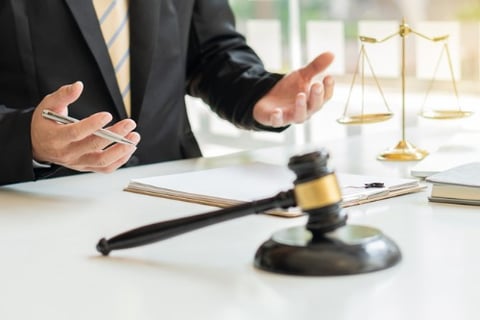 The US Justice Department has announced that two lawyers and two surgeons in New York have been indicted on mail- and wire-fraud charges, for their alleged role in a complex $31 million insurance fraud scheme involving staged accidents that spanned five years.
The unsealed indictment was jointly announced yesterday by the US Attorney's Office in Manhattan and the New York branch of the FBI following the arrests of attorney Marc Elefant and doctors Andrew Dowd and Sady Ribeiro. Attorney George Constantine, the fourth defendant, is expected to surrender soon, the announcement added.
The court document alleges that between 2013 and 2018, the defendants would identify business locations with potential tripping hazards such as cracked sidewalks and potholes. The conspirators would then recruit either "extremely poor" homeless or drug-addicted individuals to stage accidents at those locations.
As part of the scheme, the recruited individuals, referred to as "patients," were required to undergo surgery to further exploit the insurance payouts. Prosecutors also alleged that the "patients" received post-surgical stipends of $1,000 to $1,500, but they were only really paid a small portion of the payment or even nothing in some cases since their medical and legal expenses were paid for by litigation funders that charge high rates of interest.
Reuters reported that the rest of the case file remained under seal yesterday; the action has been assigned to senior US district judge Loretta Preska.