Counterfeit canine claims caper collapses | Insurance Business America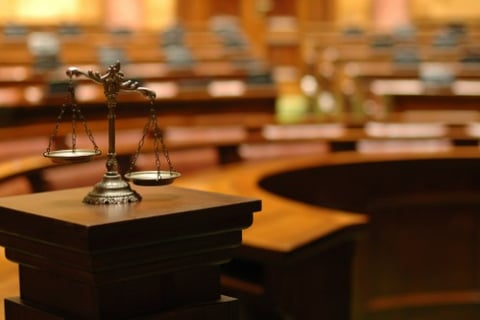 Pro-tip: If you're fleeing a country to avoid prosecution, don't flee to a country that has an extradition treaty with the one you just left.
That's advice a former Allianz SE claims assessor could have used. Rasheed Talabi has been sentenced for stealing more than £67,000 (about $92,900) from the insurer and fleeing halfway across the globe in an unsuccessful attempt to avoid prosecution.
Talabi pleaded guilty to fraud by abuse of position in London, according to a report by International Investment. He was sentenced at the Central Criminal Court last week to two years in prison, sentence to be suspended for two years, with 175 hours of unpaid work.
Talabi was a claims assessor based in London, specializing in pet insurance. He used his position to create fictitious customers and submit phony claims for pet insurance on the imaginary customers' policies. According to the City of London Police, Talabi would make vet fee claims for these imaginary customers' imaginary dogs, followed by death claims when the imaginary dogs suffered imaginary fatal episodes. However, Talabi's imagination was not boundless; the dogs in the claims were of the same breed, and all were insured for precisely the same amount.
During a routine check, Allianz's claims validation team noticed issues with the claims Talabi was handling on his fictitious customers' make-believe pets. As a result, he was arrested by very real cops from the City of London Police Insurance Fraud Enforcement Department (IFED).
However, while on release during the ensuing investigation, Talabi fled to the US prior to his court date, International Investment reported.
But here's the thing about the US and the UK: barring some minor unpleasantness right at the beginning, the two countries have a long history of cooperation. Collaborating with US law enforcement and immigration authorities, IFED agents were able to track Talabi down and have him arrested. He was then extradited to the UK, returning in April.
Read next: Furtive fraudster forages for fortune with fake fur filing
"Today's outcome is proof that you cannot outrun the law," said Abdelkader Rezkallah, a police staff investigator with IFED. "Talabi clearly thought he could flee halfway around the world and avoid prosecution. However, he failed to consider the determination of IFED in the fight against insurance fraud, as well as the relationships between international law enforcement agencies."
"Allianz operates a policy of zero tolerance to fraud, and we were shocked and appalled when we uncovered his actions, which go against our values and policies," Dave Gill, head of operations at Allianz Insurance, told International Investment. "We're very grateful to all the parties that have been involved in bringing this ex-employee to justice. This sends a strong message that insider fraud is fought with the same determination as insurance fraud."