AXA subsidiary joins forces with The McGowan Companies on new venture | Insurance Business America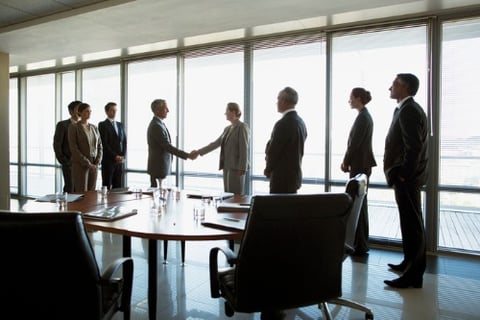 A division of AXA XL is injecting some fun into its insurance offerings. Allied Specialty Insurance, a subsidiary of AXA's P&C and specialty risk division, has entered into a joint venture with The McGowan Companies. This move will form McGowan Allied Specialty Insurance, an entity focused on serving the insurance needs of the amusement and entertainment industries.
The joint venture will see the two companies putting together their already well-established expertise in these industries as well as their underwriting capabilities and resources to create "a risk management resource that's unmatched in this market," said Thomas B. McGowan, IV, president and CEO of The McGowan Companies, and the newly-appointed president and CEO of McGowan Allied.
Kym Tormey, who will head up AXA XL's business interest in the McGowan Allied joint venture, added: "Our new venture will offer the most experienced underwriting and the most attentive service in the amusement/entertainment space, underwritten by a subsidiary of one of the largest and most financially-stable insurance companies in the world.
According to a press release, McGowan Allied will provide property and casualty insurance coverage and loss control services to amusement parks, arcades, bowling centers, carnivals, concessionaires, fairs and festivals, family entertainment centers, fireworks, miniature golf facilities, skating centers, and waterparks.
McGowan Amusement's Lee Stacey will lead McGowan Allied, while collaborating with Tormey in the day-to-day leadership of the joint venture.