AXIS names industry veteran to board of directors | Insurance Business America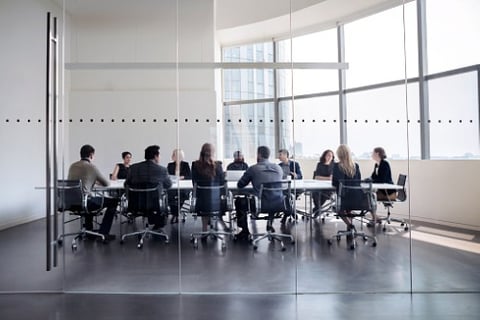 AXIS Capital Holdings has announced the appointment of Anne Melissa Dowling to its board of directors, effective January 01. Dowling will serve as a member of the company's audit, corporate governance and nominating, and finance committees.
"Anne Melissa is an exceptional leader whose career in insurance has been highlighted by innovation and achievement, as well as expertise in helping organizations navigate the intersection of insurance and innovative and transformational technology," said Michael Butt, chairman of AXIS. "Anne Melissa also brings the perspective of having held leadership roles in corporations and in the public sector. During Anne Melissa's private-sector career, she helped guide businesses to achieve new heights of productivity and profitability, and she has deep expertise in cultivating performance-driven organizational cultures. I expect AXIS will benefit significantly from this experience coupled with her government and regulatory knowledge."
Dowling most recently served as director of insurance for the Illinois Department of Insurance. Prior to that, she served as Connecticut's deputy commissioner of insurance and acting insurance commissioner. She has also held executive roles at Massachusetts Mutual, Aetna and Travelers.
"Against the backdrop of a rapidly evolving reinsurance marketplace, AXIS has clear and sound strategies to innovate across its businesses, all with a view toward scaling in areas of strength and building the new specialty businesses of the future to drive profitable growth," Dowling said.
Dowling's appointment brings the size of the company's board to 13 members, 11 of whom are independent directors.
AXIS also announced that Robert Friedman and Maurice Keane will retire effective May 31. Friedman has served on the board of directors since the company's inception in 2001, and Keane has served as a company director since September 2002.
"Over the past two decades, Bob and Maurice have both played integral leadership roles in helping to guide the growth of AXIS from a start-up into a relevant player in the global reinsurance market," Butt said. "The level of insight, strategic counsel and guidance that they provided cannot be overstated. AXIS is indebted to Bob and Maurice for their tremendous service to our organization and the pivotal roles that they have played in growing our organization from the ground up."