Big 'I', Trusted Choice launch guaranteed income program | Insurance Business America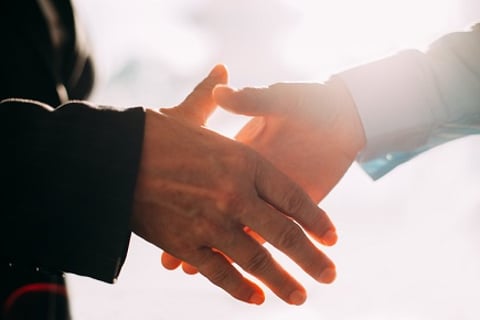 The Independent Insurance Agents and Brokers of America (the Big "I") and Trusted Choice have announced the launch of the Guaranteed Income Program in partnership with Nationwide Life Insurance Company and Principal Financial Group.
Nearly 10,000 baby boomers are hitting retirement age each day. Independent agents can help boomers by offering guaranteed lifetime income products to meet their need for a predictable monthly income in retirement, the Big "I" said.
"Lifetime income annuities are a great way for independent agents to help their clients plan for the potential risk of outliving their retirement savings," said Robert Holt, vice president of life and annuity business development at the Big "I". "Preparing for longevity risk allows the client to plan for monthly guaranteed income while avoiding the possibility of volatile market fluctuations or simply running out of savings."
Two types of product will be available on the new platform: single-premium immediate annuities and multi-year income annuities. Both can provide tax deferral and competitive interest-rate returns, the Big "I" said.
"Lifetime income annuities are growing in importance, especially as the pandemic is driving uncertainty, pensions are on the decline and systemic shifts place greater responsibility – and greater pressure – on individuals to fund their own retirement," said Craig Hawley, head of Nationwide's annuity distribution, Nationwide Financial. "In fact, our 2020 Advisor Authority study shows that more than two-thirds of millennial and gen-X investors are likely to include an annuity as part of their holistic plan to protect against outliving their savings – and roughly two-thirds also say that an annuity would help them feel more secure about their retirement."
"Principal is excited to partner with Trusted Choice and its independent insurance agents to help individuals achieve retirement security," said Sara Wiener, assistant vice president of retirement and income solutions for Principal. "Our research shows that retirees are more confident and happier when there's certainty regarding their monthly income in retirement, and they're less concerned about market volatility. Since uncertainty is part of life, providing a source of guaranteed income to cover essential expenses is one measure that can be taken to help promote financial security today and in the future."
"When Trusted Choice began work on this initiative, we knew it would be vitally important to marry our strong carrier partnerships with a best-in-class annuity platform and, most importantly, top-notch agent training," said Kevin Brandt, executive director of Trusted Choice. "This partnership with Nationwide and Principal brings unique product offerings from two industry leaders. We look forward to this partnership equipping Trusted Choice agents to further their role as trusted advisors to their clients' needs."
The platform became available Friday for Trusted Choice independent agents.