BLOG: What's next for independents? | Insurance Business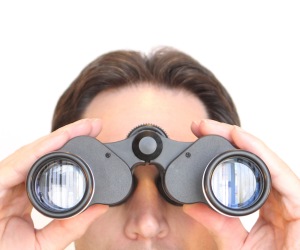 The following was printed in Insurance Business America's "Young Guns" issue, found here.
The future of the independent insurance agency is certainly subject to a lot of debate—and there has been plenty of it as of late. From my perspective, I believe the independent insurance agency form of distribution will survive,
if
we change the way business is conducted.
Those agencies refusing to change from the way insurance was sold and serviced in the past will die the same death as Willy Loman in "Death of a Salesman." Change is critical for survival.
When I say
change
, here is what I mean:
An agency can no longer wait for customers to knock on its door.
Auto insurance has become a commodity, thanks in great part to Progressive and GEICO. Any sales organization can sell auto insurance. The commoditization of auto has resulted in making non-insurance-savvy buyers into self-professed agents, much more focused on the least expensive coverage than the best coverage to protect their assets.
The successful agent will write all the insurance on each client as determined via a needs analysis. Auto, home, umbrella, life, etc., should no longer be viewed as separate coverages; rather, they should be seen as components to an overall comprehensive approach.
The comprehensive approach improves retention significantly. It is a known and documented fact that the more policies in place, the greater retention rate.
Touching your customers more often and in different ways is essential. Having CSRs contact existing customers as part of their job is critical and also a great cross-selling opportunity. Using technology for these touches (newsletters, anniversary date recognition, etc.) makes agents more efficient.
Writing only personal lines or commercial lines will not cut it. The agency of the future needs to round accounts by selling and servicing both PL and CL, especially CL.
A smaller agency will need to become part of a larger group, but not part of an aggregator group, as that is recognized as pure brokerage. Size breeds stability, and merging with larger agencies is one alternative. Small independent agents who do not have a good flow of new business with a respectable retention rate will not survive for the long haul.

I want to tell you about a bit of history that agency principals should understand.

In the travel agency business, those who mostly sold—or took orders for—airline tickets today are sold by the surviving travel agencies, but they are larger travel agencies that recognized the opportunity and became much more aggressive relative to cruises and vacation package business for their clients. They evolved into travel advisors for all the travel needs of their clientele, and yes, they do sell the airline tickets as well.

This demise of 50% of travel agents should have been a big wake-up call. The commoditization of auto insurance is no different from the airlines taking to the Internet.

I hope all readers can make this connection—they will have to in order to survive.

Jim Masiello is chairman and CEO of SIAA, Inc., a national insurance agency alliance with more than 5,000 members agencies and 49 master agencies across the country.

You may also be interested in: "No one wants to be a producer: An industry report's troubling findings"
"Producers: Do carriers want to move on without you?"
"One in four insurance agents will be gone by 2018"