Boston private equity firm snaps up High Street Insurance Partners | Insurance Business America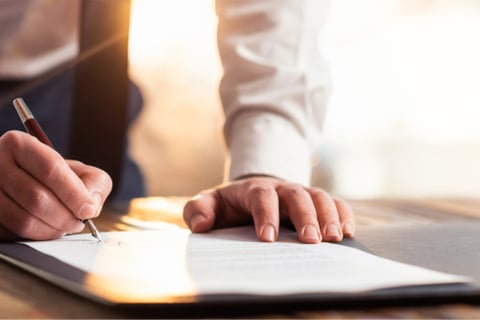 Boston-based private equity firm Abry Partners has acquired High Street Insurance Partners (HSIP), a full-service insurance brokerage, from private equity firm Huron Capital. HSIP management and agency partners will maintain large stakes in the company, and Huron will retain a minority interest.
Founded in 2018, Michigan-based HSIP provides business insurance and risk management, employee benefits and human capital management, financial and retirement services, and personal insurance products.
"HSIP's close-knit community market strategy, successful M&A track record and purpose-built platform, all led by a proven and experienced management team, makes high street a uniquely positioned player in the insurance distribution landscape," said Nathan Ott, partner at Abry. "This investment is consistent with our demonstrated strategy within the insurance distribution space, and we look forward to helping the team accelerate their vision of building a best-in-class and differentiated company in the sector."
"We are deeply embedded in the insurance sector and have evaluated numerous platforms, ultimately identifying High Street as a best-in-class operator that has distinguished itself with its experienced and innovative team and its targeted focus on partnering with dynamic, growth-oriented agencies," said Brent Stone, partner at Abry.
Read next: High Street Insurance Partners expands Northeast footprint
"We have rapidly grown the company and successfully integrated 24 community-based agencies since forming HSIP two-and-a-half years ago," said Scott Wick, founder and CEO of HSIP. "We have built a strong relationship with Nate and Brent at Abry over the past 13 months and believe they are the ideal partner for us. Abry will bring additional resources and valuable industry expertise as we continue to pursue add-on acquisitions as part of our strategy to accelerate growth. We thank Huron for our collaboration over the past three years and look forward to our new partnership with the Abry team, whose financial support and experience building businesses in the insurance sector will be instrumental as we continue to grow our business."
"We have been extremely proud to support the HSIP management team over the last several years, and have been wowed as the team achieved a five-year plan in half that time," said Brian Rassel, partner at Huron. "Looking forward, the whole Huron team knew that HSIP could benefit from a larger partner with deep industry experience, and there is no-one better than Brent, Nate and the broader Abry platform."