Corvus Insurance, Skyward Specialty partner to expand cyber offering | Insurance Business America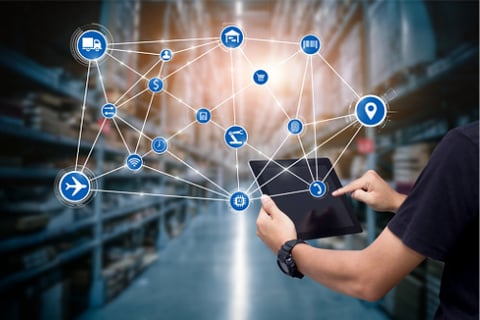 Commercial insurance provider Corvus Insurance has announced a partnership with Skyward Specialty Insurance Group to expand the Corvus Smart Cargo + Cyber offering. The announcement comes after Corvus's $100 million Series C fundraising round, which brought the company to a $750 million valuation.
Corvus Smart Cargo + Cyber insurance is a data-driven ocean cargo policy that includes the cargo industry's only comprehensive cyber liability endorsement, the company stated. The cyber endorsement covers risks that occur when a cyberattack halts or diverts goods in transit.
The partnership between Skyward Specialty and Corvus will expand Corvus's strategy for ocean cargo by bringing the coverage to new industries and analyzing larger risks, while also capitalizing on Skyward Specialty's underwriting, risk analytics and technology expertise to expand the offering's market.
"Our partnership with Skyward Specialty Insurance will be integral in our efforts to further expand Smart Cargo + Cyber, enabling us to leverage additional forms of unique and proprietary data sets that will provide groundbreaking insights," said Phil Edmundson, founder and CEO of Corvus Insurance. "We look forward to providing our brokers and policyholders with our enhanced solutions and services as we partner with Skyward Specialty."
Read more: Corvus Insurance hires professionals for cyber underwriting team
"Skyward Specialty is leading the market in incorporating new types of risk data, advanced analytics and emerging technologies to better address the needs of complex specialty property and casualty categories," said Andrew Robinson, CEO of Skyward Specialty. "Our DNA is unique among our peers in combining this capability with the traditional disciplines of a world-class specialty insurance company. Our partnership with Corvus on Smart Cargo + Cyber is another excellent example of our strategy to own those niches we seek to serve. We are excited to take this first step in our partnership with Corvus."
Corvus and Skyward Specialty will also work to pursue new areas of coverage. To date, the Corvus cyber, tech E&O and cargo business lines have generated more than $120 million in annual premium run rate.