Brit adds two new members to reinsurance unit | Insurance Business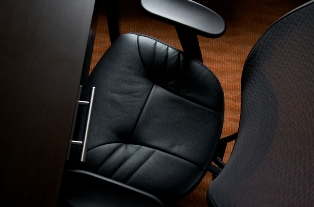 Brit has announced the appointments of Richard Slater and Adam Champion as underwriting director and senior vice-president, portfolio manager and operations, respectively, at Sussex Capital.
Slater was most recently head of international property reinsurance and global property retro at XL Catlin in Bermuda. Prior to joining XL Catlin, Slater held senior property treaty reinsurance roles at Montpelier Re and ACE Tempest Re. He will be responsible for managing property treaty underwriting and strengthening relationships with brokers and investors, a release said. He will also underwrite for Brit Syndicate 2987 and 2988.
Champion joins from MS Amlin, where he was head of analytics. Before joining MS Amlin, he served as head of catastrophe modeling for Amlin Bermuda. He also held a number of different reinsurance and capital market roles in both the North American and Bermudian markets. In his new role, Champion will focus on portfolio management and operational performance, as well as supporting the development of Brit's property and catastrophe modeling capability, a release said. He will be working with the underwriting and exposure management teams in Bermuda, London, and the US.
"We have a clear ambition to develop Sussex Capital into a leading ILS manager, with both top quartile performance and relevant scale. The appointments of Richard and Adam are another step towards this objective, as both are highly regarded in the market and have the relationships and technical expertise to support our growth strategy for Sussex Capital," commented Brit CEO Matthew Wilson.
"Sussex Capital leverages Brit's track record, technical underwriting capabilities and access to high quality business to enable investors to participate in the ILS space via an innovative product offering," added Brit CFO Mark Allan. "More broadly, Sussex Capital forms part of Brit's strategy to build long term relationships with the capital markets, and these appointments further strengthen Brit's reinsurance capability and access to diversified sources of capital to support property catastrophe and other insurance risk."
Sussex Capital writes direct collateralized property catastrophe reinsurance and provides collateralized reinsurance to Brit's property treaty portfolio, via Sussex Re. The reinsurance unit was launched earlier this year, January 01, 2018, and provides more than $100 million of capacity.
Related stories:
Brit grows specialty liability offering with two new hires
Brit Limited announces 2017 results