Broker loses license after forgery allegations | Insurance Business America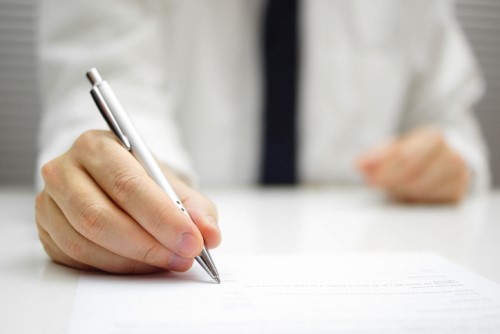 A Portsmouth, OH-based insurance brokerage dealer – already infamous for his alleged criminal connections – has had his license suspended following accusations that he committed fraud.
The Financial Industry Regulatory Authority (FINRA) listed the agent in question, Fred W. Brisker, as "not currently registered as broker." The regulator also said that Brisker was terminated from employment earlier this month at Parkland Securities, LLC.
"The firm has reason to believe that the representative [Brisker] forged the signature of another insurance agent, and misrepresented the other agent as his employer, in connection with submitting his own disability claim form to an insurance company," FINRA said on its website.
On top of fraud allegations, two 2016 liens have been listed against Brisker for a total of $457,434 in taxes owed, Portsmouth Daily Times reported. Another pending tax lien for $108,823 from 2011 was also listed as pending.
Brisker is the owner of the Hot Springs Car Wash, and Office Rental Space, as well as the Fred W. Brisker Insurance Agency.
Prior to his license suspension, the broker was the subject of controversy when rumors of his involvement in criminal activities such as human trafficking and prostitution spread throughout the local community, the publication stated. The Daily Times investigated the rumors and stated that it had found no evidence of Brisker ever having been arrested
Portsmouth Daily Times said that it is unclear if Brisker's license suspension would ultimately lead to criminal charges. Local law enforcement and the Southern Ohio office of the Federal Bureau of Investigations have all declined to confirm or deny any investigation into Brisker's supposed criminal activities.
Related stories: