Business risk and resilience report provides benchmark for insurers | Insurance Business America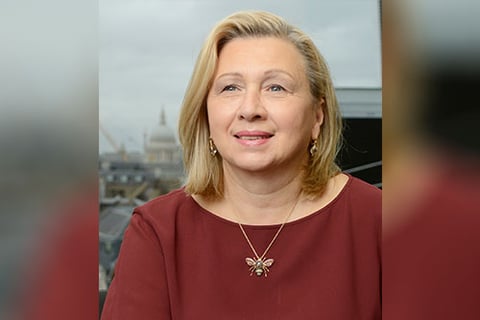 Specialist insurer Beazley recently launched the first in a series of reports that will analyze business resilience in key risk areas in a post-pandemic world.
The first report, titled 'New world, new risks: How are businesses' attitudes to risk and resilience changing?' delves into executives' sentiments towards four key risk areas: technology, business, environmental and political & economic. It is based on a survey of 1,000 senior executives in the US and UK across 10 industry sectors, plus expert insight from a panel of seasoned risk and insurance industry executives.
"This is a new type of report coming from Beazley, based on a lot of research," said Lou Ann Layton (pictured), head of broker relations & marketing for Beazley. "We wanted to examine how COVID-19 has impacted business leaders' sense of resilience and their ability to manage risk now and in the future. It gives us a benchmark for business resilience and a better understanding of what risks businesses are worried about – and we can use that as a starting point as we think about new insurance and risk management solutions."
Read more: Beazley reveals good start to the year with Q1 results
According to the research, 85% of leaders consider the current business environment to be moderate to high risk. They're most concerned about technology risk (with 37% ranking it as the highest category of risk affecting their organization), followed by business-related risks (33%), political & economic (18%) and environmental (12%).
Cyber is the technology risk that ranked highest on business leaders' lists of concerns, but, somewhat surprisingly, 44% of leaders said they felt "very prepared" to manage their cyber risk. Layton described this as one of the more surprising stats to come out of the research. She said it's positive that so many companies feel resilient against cyber in a very threatening risk landscape, but that the majority of insureds still want help from their insurance providers, both in terms of insurance products and in pre- and post-loss mitigation services.
Like cyber, pandemic is seen as high risk, yet respondents said they feel well-prepared to manage it. Pandemic sits within the 'environmental' category, which was the lowest ranked risk overall. Beazley explained that this does not necessarily mean leaders do not worry about environmental risk, but they may consider it less pressing or harder to directly influence than other risk categories like technology risk.
Supply chain, regulatory and business interruption risks were felt most acutely by business leaders throughout the COVID-19 pandemic. Layton commented: "Supply chain disruption ranked much higher than it might have done pre-COVID. There's definitely a heightened risk awareness around global disruptions like a pandemic, versus single localized disruptions, and businesses are re-thinking their supply chains to improve resilience in a post-pandemic world."
Read more: Data-driven risk mitigation in the post-pandemic world
Unsurprisingly, there were wide disparities in Beazley's research in how resilient different sectors feel to different risks. Sectors feeling resilient compared to 12 months earlier included technology, media & telecoms, financial institutions and, to a lesser extent, healthcare & life sciences. Meanwhile, those feeling less resilient included hospitality & entertainment – perhaps one of the hardest hit by COVID-19 lockdown restrictions – and the public sector.
"I think some industries were surprised by how truly resilient they were over the last year. There's some relief among various sectors that they've weathered the COVID storm well," Layton told Insurance Business. "One of the reasons for doing this research was to get a benchmark of how people are feeling. I believe that coming out of COVID-19, businesses will look at risks differently, as well as their resilience to those risks.
"As an insurance industry, we need to understand what those differences are. What risks worry businesses the most? Where are the risk gaps as they look at their business in a post-pandemic world? Are there insurance products designed to respond to those risks appropriately, and, if not, what are we going to do?
"One of our key takeaways here is to take these insights and look at our body of product today, but, more importantly, to look at what businesses need from us in the future. We're working with our innovation team at Beazley so that we're not just collecting data and reporting on data, but we're using this data to shape our thinking around the products that we do right today, as well as the ones that we offer in the future."
Over the coming months, Beazley will publish deep-dive reports analyzing leaders' attitudes to the key risk areas of technology including cyber, business, environmental and political & governance.