Business text messaging: a tool for all insurance agencies | Insurance Business America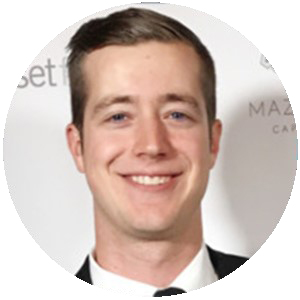 Consumers today crave convenient and frictionless experiences in their insurance transactions. They want quick and seamless communication with their insurance agent, and they want meaningful business interactions through multiple channels – not just via traditional phone calls or in-person meetings. These trends will come as no surprise to any agency with a finger on the pulse of digitization and changing consumer preferences - driven largely by the online retail giants.
One simple communication tool that insurance agencies can use to improve their overall customer experience is text messaging. According to Podium, a business SMS and messaging software provider, 90% of customers today prefer to engage with a business through texting or another messaging app. This statistic, shared via Podium's 2020 State of Business Texting report, is not surprising. Customer expectations have been shifting this way for many years, but things have been fast-forwarded somewhat in recent months by the COVID-19 pandemic. With the public health crisis – and the physical distancing measures enforced to control it – business text messaging has become more important than ever.
"Insurance agencies can and should make texting part of their daily process," said Carson Taylor (pictured), regional director of professional services at Podium. "Consumers today want convenience. No-one likes to play phone tag or send emails that don't get read. They want their questions answered quickly and efficiently, and agents can use texting to facilitate this. From renewal notices, appointment reminders, and sending ID cards, agencies should be texting and allowing their clients to text them back. This will help agencies write more business and increase retention."
The insurance industry is in a state of transition; some might even call it forced transition, given the fact that the COVID-19 pandemic literally strong-armed the industry into digitizing overnight. Taylor commented: "COVID-19 has forced businesses to adapt. Face to face interactions aren't happening as frequently, and this has made businesses realize they must make changes. More people are online now than ever before as a result of COVID. If your agency is not shifting gears to adapt to this, there is a huge opportunity missed. It is crucial to stand out online, and have the most convenient process to engage with clients."
That "convenience" again circles back to slick communication, and in Podium's case, to business text messaging. According to Podium's 2020 State of Business Texting report, the vast majority of customers want to engage with businesses through texting or another messaging app, and most cite convenience and speed as two of the most important elements of a positive customer experience. According to Taylor, insurance agencies can achieve this by incorporating messaging software into their business to consumer communication strategies.
Taylor will be diving into these themes and more in a free webinar entitled 'Increase Client Engagement with Digital Tools'. Alongside Joseph Jenkins, director of professional services at Podium, Taylor will explain how insurance agents can meet the needs of their customers and increase client engagement through business text messaging, using insights from Podium's 2020 State of Business Texting report. They will also delve into the common discrepancies between business perceptions and client expectations of customer experience and communication, helping agents to understand what makes an effective text messaging strategy.