Businesses turning blind eye to severe weather-related risks | Insurance Business America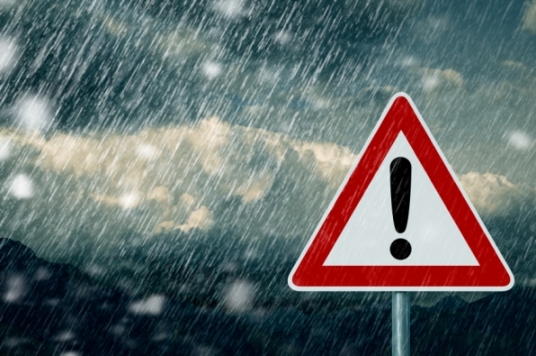 Brooding over storm-related business interruption losses won't get you anywhere. But building business continuity plans to prevent those losses raining down will get your commercial clients a long way.
In its latest Risk Index survey, The Travelers Companies, Inc. found business interruption to be the greatest weather-related concern among commercial entities (at 43%) – and yet, nearly 40% of US business leaders surveyed said they don't have a business continuity plan in place and 10% were unaware if one exists.
Furthermore, according to building-cost data provider Marshall & Swift, many firms lack adequate insurance coverage to protect them against severe weather. It states a huge 75% of commercial businesses are underinsured by 40% of more – a figure aligned with the Travelers Risk Index, in which 70% of business leaders said they lacked confidence in the effectiveness of their insurance and 63% admitted they don't conduct period reviews of their coverage with an agent or broker.
"Considering the high number of natural disasters in 2017, it's more important than ever for businesses of all sizes to take the proper steps to protect employees, properties and assets," said Scott Humphrey, second vice president of Risk Control at Travelers. "Preparing for the unexpected, including the impact of severe weather, is fundamental to an effective risk management program."
Developing or updating a business continuity plan is an important part of that preparation, according to Humphrey. A robust plan that correctly identifies a company's unique exposures and lays out strategies for how to overcome worst case scenarios and maintain business operations is key.
Insurance brokers and independent agents are "well placed" to share this message and educate consumers as to the importance of business contingency plans, Humphrey added. They can highlight that insurance coverage is just one piece in the protective puzzle of severe weather-related risk management.
"A good business contingency plans starts with companies correctly identifying what and where the threats to their businesses are. For example, in the North East the top weather-related exposures might be hurricanes and winter storms, whereas out West, companies might be more concerned about wildfire," Humphrey told Insurance Business. "They don't have to boil the ocean; they just have to think about the worst-case scenario and build a plan around that.
"It's also worth businesses shoring up their supply chain to cover potential business interruption losses. They should look at all of the components that go in and out of the business and consider how those tentacles could be interrupted. Potential supply chain solutions include: having multiple suppliers and vetting dependent suppliers to ensure they have appropriate contingency plans in place."
Over the past 10 years, Travelers has witness increased interest from consumers around weather-related exposures, with people starting to realize random weather events have the potential to strike hard at any time. But despite heightened awareness, the large percentage of organizations (nearly 40%) without business continuity plans is still an issue.
"I would attribute that gap to human nature. We tend to think bad things won't happen to us and so we brush off long-term planning in favor of immediate short-term needs," Humphrey commented. "Our mission at Travelers is to educate consumers about the risks they face and help them to manage those risks effectively. Ultimately, a company with confidence in its risk management procedures is going to be a better business, both results-wise and for the end-customer."
Related stories: