California insurance commissioner's report discloses insurers' fossil fuel investments | Insurance Business America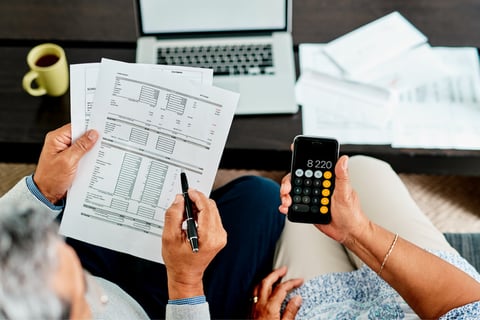 With the ambition of holding insurance companies liable for their role in climate change action, California Insurance Commissioner Ricardo Lara has released a new report that details the fossil fuel investments of insurers operating in the state.
According to a statement from the commissioner's office, the report is "the most exhaustive study of fossil fuel investments by insurance companies ever done by any US state." The report utilizes data from publicly disclosed 2018 and 2019 financial investment information analyzed by S&P Global. Notably, it also identifies insurers' holdings in green bonds that support clean energy investments and other environmental projects.
"We need more climate-focused investments to solve our climate crisis, including from insurance companies that must do more to protect consumers and the environment," said Lara in a statement. "For the first time, we are disclosing fossil fuel investments while also measuring insurance companies' commitment to sustainability through their investments in green bonds."
Lara added that the report is part of his "continued comprehensive strategy to address insurance companies' fossil fuel exposures and hold them accountable while letting consumers judge these companies' progress on climate action for themselves."
Read more: US state insurance commissioners endorse international climate risk disclosure standard
Lara is the co-chair of a National Association of Insurance Commissioners (NAIC) task force on climate risk and resiliency. Last week, NAIC endorsed the adoption of reporting standards set by the international Task Force on Climate-Related Financial Disclosures (TCFD) to enhance transparency around how insurers managed their climate risks.
According to the report, the insurance company with the most amount of total investments in fossil fuel for the 2018-2019 period was the life & disability insurer Teachers Insurance and Annuity Association of America, with $24,862,522,131. Other standouts on the list include State Farm Mutual Automobile Insurance Company ($14,382,859,782), Allianz Life Insurance Company of North America ($13,883,294,374), and State Farm Life Insurance Company ($9,409,856,657).
Read more: Insurance commissioner election results revealed
On the flip side, the insurance company with the most investment in green bonds for 2018-2019 was North American Company for Life and Health Insurance, with $807,929,106. Other notable insurers with green investments include State Farm Mutual Automobile Insurance Company ($146,697,719), Zurich American Insurance Company ($108,704,500), and Swiss Reinsurance America Corporation ($80,886,308).
Californians are invited to visit the California Department of Insurance website to access a newly-created webpage that lists all the investment information. Policyholders can check how much of their premiums are being invested into fossil fuels, or into green bonds.