Car crashes through window of Florida insurance agency | Insurance Business America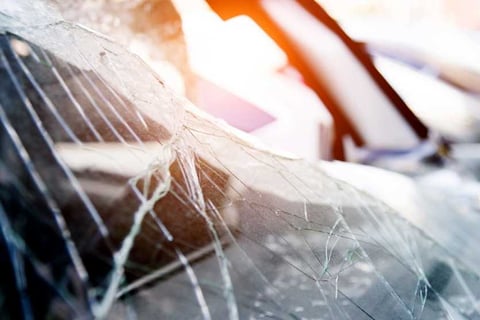 A car has crashed through the front window of an insurance agency in Brooksville, Florida.
The collision, reported shortly after 7am on Wednesday morning, happened at the Killingsworth Agency located at 19259 Cortez Blvd. in Brooksville.
Crash – Vehicle into building

A red Ford Fusion crashed into Killingsworth Agency, located at 19259 Cortez Boulevard, Brooksville.

Fire and EMS personnel are on scene. Injuries have been reported at this time.

— Hernando Sheriff (@HernandoSheriff) February 27, 2019
According to ABC Action News, local deputies said the crash involved a red Ford Fusion driven by an elderly woman who accidentally hit the wrong peddle and rammed straight into the agency building.
Images from the scene shared by the Hernando County Sheriff's Office support these reports. The red car is shown partially inside the business, desks and paper are scattered, and the front glass window of the agency is shattered.
Two injuries were reported – both the elderly driver and an employee inside the agency – but they were treated at the scene and both denied transport to hospital.