Carlyle Group heads to court to sue Mitsui Sumitomo for $400 million | Insurance Business America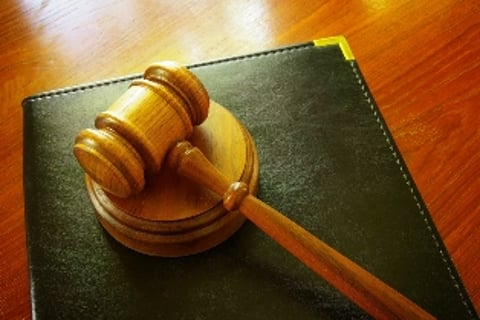 US private equity firm Carlyle Group has brought its spat with its insurer Mitsui Sumitomo Insurance Underwriting (now known as
MS Amlin
) to a New York court after the latter refused cover for its losses in the bankruptcy of Morocco's sole oil firm, Samir.
Carlyle filed a claims suit with the United States District Court for the Southern District of New York over the $400 million losses it sustained when Samir went under during the oil price slump of 2014 to 2015.
The private equity firm alleged that the insurers have reneged on their obligations by refusing to cover the losses, according to a Reuters report on court documents related to the matter.
However, MS Amlin have countered that the nature of the firm's dealings with the refinery operator excludes the losses from cover. It also said that Carlyle did not give an early enough notice of the plant's financial woes for the company to do something about it.
According to a court filing, Carlyle Commodities, a subsidiary of Carlyle Group, said it had 7 million barrels of crude oil products stored in Morocco's refinery in 2015 before the state halted its operations.
The refinery is able to produce 200,000 of oil products per day. It was shut down in 2015 after the Moroccan government slapped a $1.35 billion bill in unpaid taxes on Samir, the refinery's operator, and froze its bank accounts.
Records show that the refinery went into crisis in 2014 when oil prices took a nosedive, "drastically reducing the value of oil Samir bought and held in its tanks," Reuters reported.
Carlyle went on to say that Samir eventually emptied the tanks without seeking consent from the private equity firm.
The company then filed the first request of cover to Mitsui in January 2016, saying the oil could no longer be recovered.
Mitsui responded by denying cover late this February, which resulted in litigation.
As a response to the claim, the underwriters said they denied coverage because Carlyle served as a lender and not as a supplier to Samir since the group never actually owned the oil it claims was stolen.
Thus, insurance for physical loss does not apply, the insurer argued.
"As the transactions were financings rather than true sales of the commodities and Carlyle did not take title to the commodities, the loss or losses allegedly suffered by Carlyle was an uninsured credit loss," the insurers said in a court filing.
Further, "Carlyle has breached its contractual duties …by failing to take any steps to mitigate the alleged loss or losses upon becoming aware that Samir had been processing the commodities."
"To the contrary, Carlyle entered into numerous additional transactions with Samir, thereby exacerbating the size of the alleged loss or losses by hundreds of millions of dollars," the report concluded.
Related stories:
Tom Cruise, the CIA…and Great American Insurance
Government sues insurer for second time – this time it could be for billions