Casualty Actuarial Society gives recognition to WTW consultants | Insurance Business America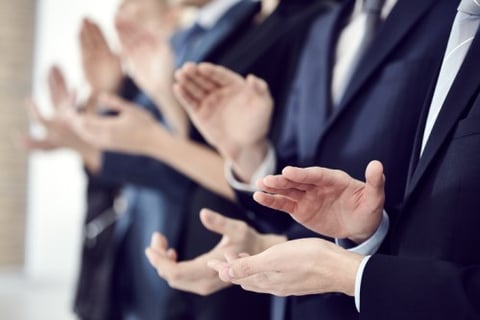 Two senior consultants from Willis Towers Watson have been officially recognized by the Casualty Actuarial Society (CAS), with their research being inducted into the Reserving Research Hall of Fame (RRHOF).
London-based Andy Staudt, leader of the firm's UK P&C practice, and San Francisco-based Tapio Boles, who specializes in workers' compensation, wrote a 2010 research paper that evaluated the performance of various loss reserving methods and their associated parameterisations under a number of environments, such as changes in case reserve adequacy.
The researchers, who are both CAS fellows, simulated proxy loss development data for each environment, which enabled them to measure the accuracy of various actuarial projection methods. Based on their results, they were then able to offer a roadmap for reserving actuaries to use in order to select appropriate methodologies and parameterisations given the current, past, and expected future environmental conditions affecting the reserving process.
Staudt and Boles received the honor for their work at a ceremony during the Casualty Loss Reserve Seminar (CLRS) in Anaheim, California, on September 06. The seminar was jointly sponsored by the CAS and the American Academy of Actuaries.
"I am delighted Andy and Tapio have been honored with this award, which is a tremendous achievement," said Alice Underwood, Willis Towers Watson's global leader for insurance consulting and technology. "It's a testament to their outstanding work and the team's commitment to continually go above and beyond to make an impact that matters for our clients and the industry as a whole."
Reacting to the award, Staudt said: "It was an honor just to have been nominated, especially considering the exceptional talent of those previously selected, so to get this ultimate recognition from those we work with in the reserving industry is incredible. The sector is on the cusp of a wave of innovation, driven partly by greater regulation that has sharply increased scrutiny of reserving adequacy and reporting, further ramping up pressure on insurers to deliver results faster, with greater accuracy and confidence."
"Loss reserves are one of the largest and most difficult risks on insurance companies' balance sheets, and inaccurate projections can lead to insolvencies," Boles added. "At the same time, we are seeing new technical and software capabilities offering insurers efficiency through automation, better diagnostics, and improved data visualization, enabling actuaries to make better decisions when selecting methods and assumptions."