CEO steps in as Progressive slammed for 'woke' hiring practices | Insurance Business America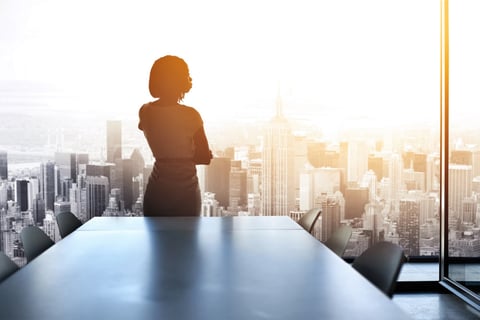 Progressive CEO Tricia Griffith found herself forced defend the business's approach to diversity, equity, and inclusion (DE&I) in hiring practices after being targeted by an activist shareholder at the firm's annual shareholder meeting in Mayfield Village, Ohio.
Griffith said: "We think it's very important to have a fair and inclusive work environment, reflect the customers we serve and for our leaders to reflect the people they lead.
"We believe that diversity, equity and inclusion is an important part of our growth and just the right thing to do."
At the shareholder meeting, Griffith was quizzed on how the board could "could justify valuing surface characteristics over merit" and why it prioritizes "skin color and reproductive organs" when hiring staff, the Washington Times reported.
Ethan Peck, an associate of the National Center for Public Policy Research's Free Enterprise project, which buys stock in US firms to showcase alleged political bias in boardrooms, asked the question.
"You said that you needed to reflect your customers," he said. "Are you saying that people with a certain skin color all think a certain way?"
Griffith reportedly responded: "No. We need to be able to represent that. You can't put yourself in the shoes of somebody else if you don't have a representative organization that represents the country as a whole.
"You could never know what it feels like to be a female, I could never feel what it feels like to be a male, so we need to represent everyone."
Peck went on to accuse Progressive of adopting "woke" identity politics after the meeting.
"It's an incredibly regressive and divisive world view," Peck said in a statement seen by the Washington Times.
This isn't the only insurance AGM to make headlines in recent weeks. British insurer Aviva's recent shareholder meeting was marred by sexist remarks against the firm's female CEO Amanda Blanc. She was accused of being "not the man for the job".