Chubb general counsel on the necessity of a pandemic PPP | Insurance Business America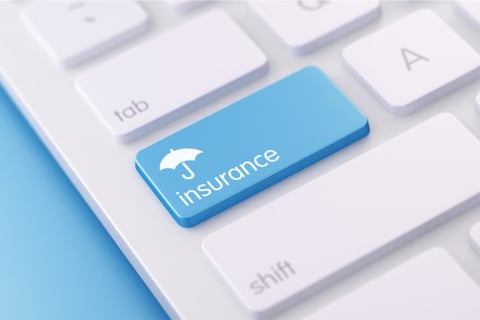 Property & casualty insurance giant Chubb has been consistent in its stance about the private insurance industry's financial obligations during the COVID-19 pandemic, and its calls for a public-private partnership to prevent economic devastation from similar pandemic events.
In July, the global firm called for a public-private partnership to address future pandemics, through which the government would assume "a substantial percentage of the risk," and private insurers would cover the rest. The plan is similar to the proposed Pandemic Risk Insurance Act of 2020 (PRIA), which was championed by Congresswoman Carolyn B. Maloney (D-NY), senior member of the House Financial Services Committee, and proposes a system of shared public and private compensation for business interruption losses resulting from future health crises.
Read more: Chubb calls for US government and insurers to team up on pandemic costs
Addressing Rep. Maloney in a recent panel discussion about the PRIA, Chubb Group general counsel and executive vice president, Joseph Wayland, said: "The extraordinary disruption of social and economic life that occurred in response to COVID-19 gave rise to economic losses that are just simply too great to be insurable by the private sector.
"Most of the trillions of dollars of lost income for businesses and their employees in the US and around the globe was not and could not have been insured. The economic response to catastrophes of this magnitude, therefore, must be borne primarily by governments.
"So, we're very gratified and excited by the recognition in PRIA, that the ultimate responsibility for this kind of catastrophe lies with the government. And we also agree … that it's essential to immediately develop a program that will provide certainty about relief to our businesses - particularly small businesses, to keep their employees on the payroll, to pay rent and other expenses."
While Chubb believes the government must take on a lion's share of the work, Wayland stressed that the private insurance industry must also take on a share of the risk. He pointed to the proposal released by Chubb in July which seeks a public-private risk sharing partnership to deal with catastrophic pandemic events of the future.
Chubb's proposed public-private partnership is slightly different to PRIA in that it differentiates between sizes of business. The insurer argues that small businesses should get different, more immediate, help than medium and large sized companies, who often have better financial resources and business contingencies to cope with systemic events.
Read next: World's insurers await massive COVID-19 verdict
"We think that small businesses face different [challenges]," said Wayland. "The effect of a pandemic on small business can be very different. Many small businesses shut down immediately [impacted by] government shutdowns, as opposed to larger businesses which continued to work. So, effect is one thing, and resources is another. A lot of small businesses simply don't have the access to capital or access to other kinds of resources that would allow them to continue."
Chubb has proposed that small businesses should get an immediate cash infusion based on a parametric approach. This would give small businesses peace of mind with the knowledge that they will receive a fixed sum should one of the pandemic-related parametric triggers – for example, mandatory government shutdowns - be met. That process, according to Wayland, would keep more people employed and it would save small businesses from having to go through the business interruption claim process, which typically takes a long time.
"That's different than what we think is needed for medium and large-sized businesses, which have additional resources and can go into a more normal claims process," Wayland added. "Both programs will be backed by the government, both require public-private partnership, but we think it's very, very important to make that distinction between the two groups of businesses."