Chubb publishes two new resources on water leaks | Insurance Business America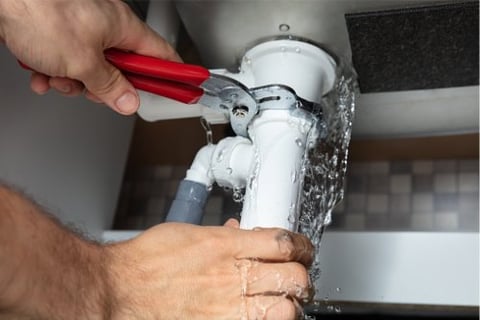 Chubb has released two new resources that discuss the risk of water leaks, unpacking the topic for both homeowners and business owners.
The company's "Third Annual Homeowners' Risk" report and "Preventing Water Damage" whitepaper identify water trends related to property protection and risk mitigation behavior. They also discuss tips that homeowners and business owners can follow to prevent leaks and minimize damage.
Some of the main takeaways of the reports include:
Third Annual Homeowners' Risk Report
89% of homeowners surveyed said that they are "very" or "somewhat" confident in their ability to check for possible damage or maintenance issues around their homes – but over four million homeowners still submit a property claim each year.
External weather threats and internal water damage make the top three concerns for homeowners when it comes to home-related risks, but only about one in five homeowners surveyed follow any single water-related risk mitigation best practice.
51% of homeowners believe a plumbing or appliance water leak costs less than $5,000 in damage; however, Chubb's internal claims data from 2014 to 2018 reveals that the average water leak costs over $55,000, and the average water back-up loss for homeowners is nearly $45,000.
Preventing Water Damage Whitepaper
The healthcare, commercial real estate and hospitality industries are experiencing a considerable increase in interior water damage claims.
Water intrusion coming from roofing, as well as leaks from toilet, sprinklers, water heaters and HVAC are the top causes of interior water damage.
Domestic plumbing is one of the main drivers of water damage among commercial buildings; most claims involve leaking pipes due to corrosion, pipes bursting, or failure.
Galvanic corrosion is the most common type of corrosion associated with leaks. Lesser quality pipes are also a primary driver of increased corrosion cases.
"Being proactive is the best way to help combat internal water-related risks in the home," commented Chubb North America Personal Risk Services division president Fran O'Brien. "Without the proper preparation and necessary insurance coverages in place—particularly if a leak happens while you're not there to handle it—property losses can be a significant source of unexpected out-of-pocket costs."
"Water losses are a global issue and are severely impacting businesses of all sizes and industries," added Chubb North America Commercial Property division president Derek Talbott. The frequency and cost of water damage losses continue to increase. Fortunately, there are a number of innovative technologies that can help clients reduce the potential for losses and avoid business disruptions."