Claims in aviation are skyrocketing, in spite of better safety records | Insurance Business America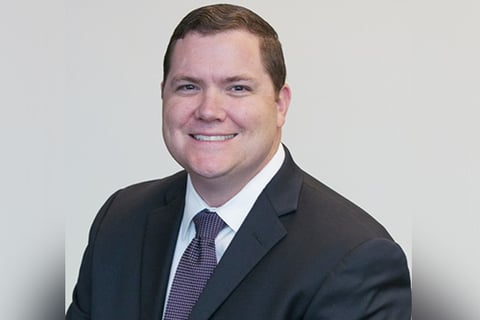 Passengers can take a deep breath – the global airline industry has had some of its safest years in recent times when it comes to fatalities. This news comes despite a number of crashes, according to a new study from Allianz Global Corporate & Specialty (AGCS), though the report also notes that the long-term improvement of risk management records is challenged by a growing number of claims and risks.
"Air travel has never been safer in the history of aviation," said James Van Meter (pictured), regional head of aviation programs and product development in North America for AGCS, adding that the insurance company partnered with Embry-Riddle Aeronautical University, known as 'the Harvard of the Skies,' to analyze some 50,000 aviation claims. "We looked at the trends and it's very clear that it's never been safer to get on to an airplane as a passenger. If you look at how many unfortunate deaths and fatalities occurred just between 1959 and 2017, there were almost 30,000 aircraft accidents that led to fatalities and, in 2008-2017, that number dropped to almost 2,200."
In fact, flying on an airplane is one of the safest ways to travel today – safer than even a bicycle and definitely safer than travelling in a car. There are a couple of key factors that have led to the vast improvement in the safety of air travel, according to the AGCS aviation expert. One is the aircraft itself, which is constructed better today and has safer systems in place as well as improved engine reliability.
"You very rarely see an engine incident [or] engine failure leading to an aircraft crashing whereas a decade ago or 20 years ago, that was a very frequent occurrence around the world," Van Meter told Insurance Business. "In addition to the improvement in the aircraft and the hardware is the training that pilots receive today. Twenty years ago, simulator training was really just becoming the norm, whereas now we're in a fully mature training environment where every airline pilot goes through simulator training usually every six months, and there's been improvement on things like crew resource management and constant communications."
That improved safety record doesn't, however, mean that there aren't some risks that still exist. For one, the potential for aviation insurers to pay out large sums has grown.
"Probably a decade ago, the average thought was that fatality would cost between $1-$3 million, and we've really seen multiples of that recently," explained Van Meter. "You put that into the context of an aircraft that again a decade ago, 20 years ago, it was a lot for it to have 100 people on board. Today, there are aircrafts capable of carrying 600 passengers. You take the potential pay-out per passenger, and you multiply that by 500 or 600. All of a sudden, you get to a very big number and that has a huge impact on the aviation insurance marketplace."
With potential awards per passenger reaching millions of dollars, a major crash could result in a liability loss of up to US$1 billion in the future, the report said. It also warned of a range of emerging risk scenarios, such as the projected demand for new pilots – about 800,000 over the next 20 years – which brings challenges in recruitment and training.
"Certain events throughout the early 2000s have impacted the growth rate seen in air travel and with airlines, but now we're really in a boom cycle in air travel where we see the amount of passengers flying continue to increase drastically around the world," explained Van Meter. "Obviously you need more pilots to fly those airplanes, so it's really driving the demand for new pilots."
One of the key takeaways of the AGCS report is that while it's never been this safe to fly on an airplane, from the insurance side, the technology brought into the aircrafts and the new manufacturing processes, like the use of composites instead of alloys, leads to much more expensive aircrafts, and therefore leads to much more expensive repairs.
"While we see the safety rates in aviation from a fatality perspective dropping, we see the claims and the amount of money that it costs to handle those claims skyrocketing," underscored Van Meter. "What cost maybe $10 million a few years ago, today could easily run $90-$100 million dollars."