College basketball player chooses career with HUB | Insurance Business America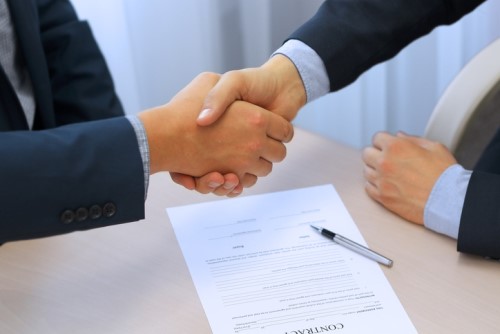 He now has the honor of being
HUB International
's tallest employee in its El Paso office, and Hooper Vint couldn't be happier.
Vint is a college basketball veteran, having played for five years with the University of Texas El Paso (UTEP) Miners. After a lifetime of shooting hoops and chasing rebounds, the 6'11 novice, working under area president Don Margo, "couldn't feel more welcome" in his new home court.
It was his UTEP coach Tim Floyd who advised Vint to get a suit and put his business degree, which he earned in 2015, to good use.
"If it doesn't work out, you can always wear it at my funeral," Vint recalled Floyd as saying in an El Paso Inc report.
Want the latest insurance industry news first? Sign up for our completely free newsletter service now.
"I've come from wearing flip-flops and short pants every day—literally that's all we wear—to wearing a suit every day. That's a huge difference. I didn't know how to tie a tie. My first day, I was YouTube-ing it," he added.
Margo added: "It's great when young people take an interest in insurance, which is an incredibly rewarding career not often sought out, and more importantly, do everything they can to stay in El Paso for the long haul."
An Arkansas native, Vint played basketball to pay his way through college. Both his parents played the sport, and his father even coached for the University of Arkansas.
Related stories:
How do insurance companies get young people interested?
Industry organizes Insurance Careers Month to address looming workforce gap