Commercial insurance rates in the US rise in Q4 2019 | Insurance Business America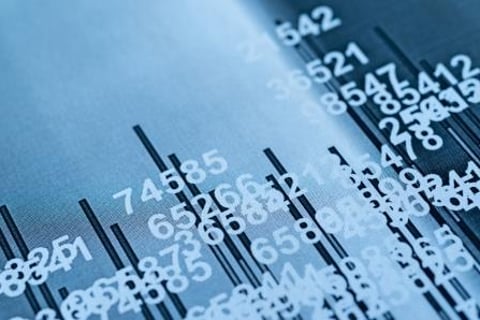 The fourth quarter of 2019 saw rates for commercial insurance placements in the US increase 5%, a new report has found.
According to MarketScout, the increase marks a steady trend of upward movement, reflecting insurance companies' plans to continue raising prices for all lines of coverage – save for workers' compensation.
In an earlier report for Q3 2019, Marsh found that global commercial insurance pricing was up 8%.
Read more: Global commercial insurance pricing up in Q3 – Marsh
"Auto rate increases have been up all year long; however, D&O and professional rate increases have spiked significantly in the fourth quarter," noted MarketScout CEO Richard Kerr.
A summary of Q4 2019's rate changes, as reported by MarketScout, is as follows:
By Coverage Class

Commercial Property

Up 5.25%

Business Interruption

Up 5%

BOP

Up 3.5%

Inland Marine

Up 4%

General Liability

Up 4.25%

Umbrella/Excess

Up 5.5%

Commercial Auto

Up 8%

Workers' Compensation

Down 1%

Professional Liability

Up 6%

D&O Liability

Up 8.25%

EPLI

Up 4.25%

Fiduciary

Up 3.5%

Crime

Up 3.25%

Surety

Up 2%
By Account Size

Small Accounts

Up to $25,000

Up 5%

Medium Accounts

$25,001 – $250,000

Up 4.5%

Large Accounts

$250,001 – $1 million

Up 5.5%

Jumbo Accounts

Over $1 million

Up 5.5%

By Industry Class

Manufacturing

Up 3.5%

Contracting

Up 5.25%

Service

Up 5%

Habitational

Up 8.25%

Public Entity

Up 4.25%

Transportation

Up 9%

Energy

Up 3.25%
Kerr proposed in a statement that many of the major property catastrophe insurers are expected to restrict their 2020 writings in California brush, as well as East and Gulf Coast wind areas – these decisions will naturally result in higher rates to insureds.
Read more: Report: North American commercial insurance buyers to face price rises in 2020
In another report, Willis Towers Watson suggested that price increases for commercial insurance in North America will continue well into 2020. The risk management and advisory company cautioned that 19 lines of insurance are expected to see price increases – most notably, property, umbrella, and public company directors and officers (D&O) lines will experience hikes as high as 20% in the coming months, WTW projects.