Company hit with $1 million penalty over mortgage insurance | Insurance Business America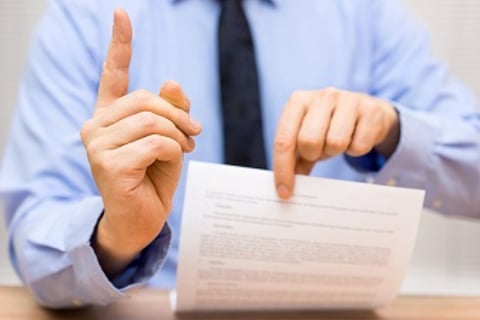 A mortgage servicing company is in hot water for not properly refunding mortgage insurance premiums to its customers – and it's going to cost $1 million to turn down the heat.

Ocwen Financial has to pay $1 million for violating the National Mortgage Settlement, according to a HousingWire report.

Celebrate excellence in insurance. Join us at the Insurance Business Awards in Chicago on October 26.

Mortgage borrowers who don't make large down payments are generally required to carry mortgage insurance. If borrowers do not buy their own insurance, mortgage lenders or servicers buy the insurance, adding the monthly premium to the borrower's mortgage payment. This "force-placed" insurance is often more expensive than the insurance the borrower could buy on his or her own.

Under the terms of the National Mortgage Settlement, Ocwen is required to terminate force-placed insurance policies and give borrowers prorated premium refunds within 15 days of receiving evidence that a borrower has obtained his or her own mortgage insurance policy. However, the settlement monitoring committee said it found that Ocwen had failed to meet that requirement for a number of customers.

The settlement allows servicers an error threshold of 5% on the metric – but according to a court filing by the settlement's monitoring committee, Ocwen exceeded that threshold in the first quarter.

Because Ocwen had also failed the same metric in 2015, the recent failure triggered a $1 million fine, according to HousingWire.

In response to the fine, Ocwen said that it took issue with the monitoring committee's population-eligibility criteria, which helped determine the 5% error threshold. Company spokesman John Lovallo said that Ocwen had agreed to pay the fine "without agreeing" to the committee's allegations.