Consumer advocate petitions CA auto insurers to lower or refund premiums | Insurance Business America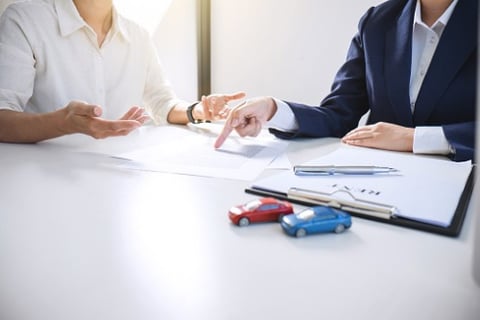 The non-profit consumer advocate organization Consumer Federation of California Education Foundation (CFCEF) has petitioned California's insurance commissioner to have auto insurance companies operating in the state either refund or credit premiums to motorists.
According to the CFCEF, insurance companies "are making windfall profits" thanks to state coronavirus stay-at-home orders, issued March 19. Millions of workers, students and parents have been confined to their homes for a period that could last for months, the organization pointed out, and they should be eligible for refunds based on the number of miles driven each year.
The CFCEF noted that under California law, the number of miles driven each year must be given great weight in setting a motorist's premium; only a driver's safety record has more impact on premiums than miles driven.
CFCEF's petition requested the commissioner to consider the following:
Establish rules requiring insurers to notify policyholders of the right to request a premium reduction when an emergency forces motorists to stay at home.
Immediately issue a bulletin ordering insurers to notify customers of the right to get a reduction resulting from decreased driving under the COVID-19 stay-at-home order.
"The roads are empty, and the owner of GEICO has acknowledged that auto accident claims have dropped as a result. Fewer claims means windfall profits, unless customers are credited the difference," said CFCEF director Richard Holober.
Holober was referring to an earlier statement by GEICO owner Warren Buffett on March 13.
"People just haven't been driving as much and it's noticeable. So people have changed their behavior," Buffett said at the time.
Holober also argued that many lower income workers may be struggling to keep up with auto insurance payments when they are unable to properly work from home.
"Only 9% of the lowest paid workers have jobs they can perform from home, where many are confined without income. The working poor desperately need extra cash while they struggle to survive. Insurers must step up to the plate with refunds and premium reductions, and the Insurance Commissioner must compel them if they fail to act swiftly," the director said.
CFCEF insurance expert Douglas Heller added that the organization has calculated that even just a 25% drop in accidents would mean Californian drivers would overpay about half a billion dollars in premiums if the lockdown lasted for five weeks.