Covering cats and dogs | Insurance Business America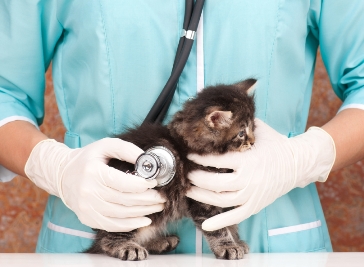 Our four-legged friends scurrying around households and apartments are often emotionally invaluable to their guardians.
So when a dog or cat falls ill, a pet insurance policy can provide coverage for the costs of visiting a veterinarian for emergencies, surgeries and even acupuncture.
Co-Founder and CEO of Healthy Paws Pet Insurance and Foundation, Rob Jackson said 85% of the pets he insures are dogs, with cats making up the remaining 15%.
Jackson said he believes that's because many cats live exclusively indoors, usually land on their feet and potentially have nine lives.
Almost all pet insurers only cover cats and dogs, according to Jackson, with stomach-related issues making up the largest volume of claims.
Like some health insurance for humans, Healthy Paws' policies won't pay out for issues related to preexisting conditions.
"If you can get the pet insured when they're in the starting days of life, what you've just done is you've increased the value of the protection because you've pretty much eliminated the possibility of preexisting conditions," Jackson said.
"The best thing you can do is when it's a puppy or kitten, get it insured as quickly as possible before anything happens."
Some notable exclusions from the coverage include spaying and neutering, vaccinations and flea or parasite control.
"We ask (policyholders to) have a checkup with your veterinarian and anything that is going on is in those medical records, we don't ask for those medical records up front at enrolment," Jackson said. "We do upon the first time a claim is presented."
Healthy Paws, whose motto is 'One plan, four paws, all covered', launched their mobile app in 2015 allowing policyholders to take a picture of an invoice and submit it as a claim.
Jackson said the Healthy Paws Mobile App is intended to reduce the friction of a claim and reoccurring ones get processed immediately.
Another point of pride for Healthy Paws is their animal welfare foundation's Every Quote Gives Hope program.
"Every time somebody gets a quote, we donate 25 cents to our foundation," Jackson said. "We get almost 60,000 to 70,000 quotes per month."
The Healthy Paws Foundation donates those funds to rescue groups for homeless animals' medical bills.
Related stories:
MetLife to scrap Snoopy
Victim of first bear attack in 80 years was uninsured