Criminal "mastermind" arrested twice in a week over fake insurance card | Insurance Business America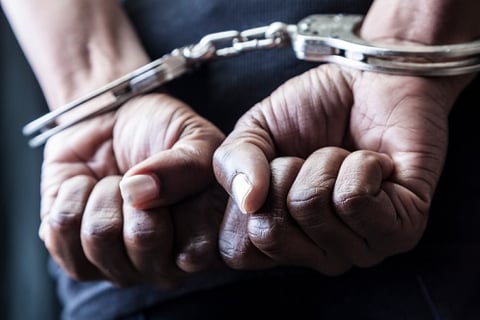 If at first you don't succeed, try something stupid again. That appeared to be the philosophy of a New Jersey man who was arrested twice in one week for trying to pass off a fake insurance card as the real deal.
Michael Capriotti, 55, was driving with a suspended license on March 20 when he was stopped by a police officer, according to a report by app.com. Capriotti was arrested when he presented an insurance card on which numbers had been cut and pasted over the effective and expiration dates.
Capriotti's 2007 Suzuki was impounded, and Capriotti was released on a summons, according to app.com.
Two days later, Capriotti arrived at the police headquarters to retrieve his car and gave the police clerk another fake insurance card. This one turned out to be a photocopy of the first fake card, police said.
Capriotti was arrested again. No word on whether he tried to present a third insurance card written in crayon.
In his first arrest, Capriotti was charged with possession of a fraudulent motor vehicle card, operating a motor vehicle with a suspended license, suspended registration, driving while uninsured, and failure to exhibit documents. In the second, he was charged with presenting a false insurance card.