Davies Group inks deal to launch legal solutions unit | Insurance Business America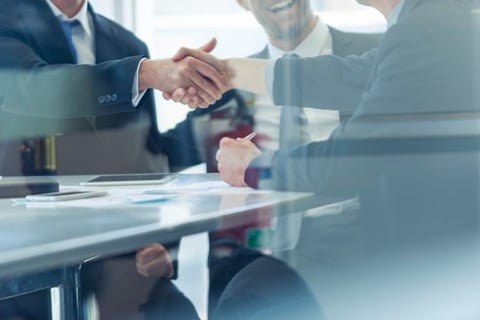 Insurance technology and consulting firm, Davies Group, has signed a deal with the insurance-focused law firm Keoghs to launch a legal solutions unit.
The deal marks a significant move for Davies into the insurance legal services sector – an important move as the business continues to deepen its capability and domain expertise across its global insurance and highly regulated market segments. The addition of Keoghs will see Davies's global team grow to more than 3,700 colleagues, with operating centers in the UK, Ireland, Bermuda, the US and Canada, serving more than 500 insurance clients around the world.
Dan Saulter, group chief executive of Davies, commented: "Keoghs and Davies were both founded in 1968 and have proudly served the insurance market and our clients for more than 50 years. Both firms have a big focus on values, culture and employee success. At Davies we place considerable value on disruptive thinking and new ideas. Keoghs has made investments in R&D and innovation in the past five years, not least in its core case management system and client-facing solutions, particularly 'Lauri', the legal-AI platform, and 'ADA', the fraud detection solution.
"To compete and win in an increasingly integrated global insurance market, it's essential that we can offer our clients valuable solutions right across the insurance, claims and risk value chain. The addition of Keoghs to our growing Davies platform provides an exciting opportunity for us to take a new message to our clients, and to provide new opportunities for our teams across the world."
Keoghs provides dispute resolution and risk services for the UK insurance industry across motor, casualty, complex and specialty classes. The firm manages more than £1 billion (around $1.3 billion) worth of insurer claims and resolves in excess of 100,000 claims per annum. It operates a defendant-only model, and works in partnership with leading insurers, MGAs, brokers, corporates and the public sector.
Under this new deal, Keoghs will form a new legal solutions arm within Davies and will continue to be led by current chief executive John Whittle. He will also join the Davies Group executive committee, reporting to Saulter. Whittle and the wider Keoghs management team will join Davies and become shareholders in the enlarged business.
"The insurance market is undergoing exciting change with the wide scale adoption of technology offering new innovative opportunities to provide services to the market on an industrial scale," said Whittle. "The Keoghs strategy has always been to place our business, our clients and our people at the heart of this change, driving forwards to create the preeminent law firm in the insurance legal sector. The opportunity to join forces with Davies was too good an opportunity to miss to deliver on this, and we are delighted to be a part of an organization that has a single, shared and unified vision for the future."
The deal remains subject to customary regulatory approvals. It is expected to close in the first quarter of 2020.