Deloitte report says it's time insurers 'expand their value proposition' | Insurance Business America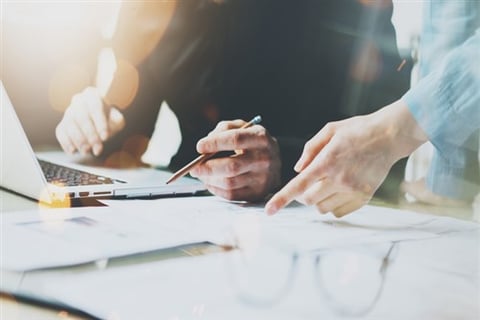 Middle market commercial insurers are under more pressure than ever to stay competitive in an increasingly cost-conscious, commoditized and fickle market environment.
According to the Deloitte Middle Market Insurance Consumer Survey released this week, insurers and brokers targeting the middle market should consider expanding their value proposition beyond price and other cost-related levers like deductibles, limits and endorsements. They should be thinking about offering a much wider array of business services such as employee benefit administration, tax preparation, social media management support, and general business consultancy.
The survey defines middle market buyers as companies with between 26 and 1,000 employees, and who pay more than US$100,000 (around CA$125,000) and less than US$2.5 million (around CA$3.1 million) in annual premiums outside of group benefits products. It suggests these buyers want more diversity from their core insurance plans, in the shape of things like multiyear insurance policies, tailored risk management advice and bundled services.
"Insurers often tell us they're looking for ways to get out of the rat race where everything is price-centric and the only differentiating levers they have to play with are cost-related things like deductibles and limits," said Sam Friedman, insurance research leader at Deloitte. "A lot of insurers are trying to navigate their way through a very narrow corridor which is packed with competitors.
"One of the reasons Deloitte launched this middle market survey was to see if there's a way to broaden the horizon for insurers, and see if insurance intermediaries and buyers were open to the idea of insurance companies being more than just risk transfer and risk management entities, and becoming an ecosystem of supporting services."
The answer was a resounding yes. Nine out of 10 buyers Deloitte surveyed were enthusiastic about the possibility of establishing a much broader business services relationship with their insurance carriers. Many showed interest in non-traditional services like employee benefit administration, security services and technology support.
Many of the value-add services the survey refers to are things that insurance companies and brokers are already able to do, but perhaps aren't marketing within their traditional value proposition. In order to succeed with this service-driven concept, companies will have to change the dialogue around the value they can offer as a business support company, Friedman added.
Deloitte's global advanced analytics & modeling market leader, John Lucker, commented: "There are many potential benefits to this approach, as long as insurance companies make the value of their bundle proposition very clear. If companies can access a number of valuable ancillary services through their insurance carrier or broker, they're more likely to stick with that partnership for a longer period of time – even if that's simply to avoid the cumbersome and time-consuming process of transferring their business elsewhere.
"Insurers competing for middle market business are in a constant struggle to differentiate themselves and their products in a commoditized market. Brokers and agents feel the same pain as the insurers do. This service-driven approach is a confluence of interests between insurance carriers, brokers, agents, and the end-consumer. It's a natural way for companies to grow and could be a win-win for all involved."
The alternative to not becoming a facilitator of broader coverage and services is "fighting for your life in that narrow corridor where the only thing you're being judged on is the price," according to Friedman. He added: "Get out of that narrow corridor and find some breathing room. If you can compete on a more comprehensive basis, and deliver on your broader promises, then it's going to become much harder for competitors to come in and swoop your business."