IBM: Insurance companies should embrace insurtechs | Insurance Business America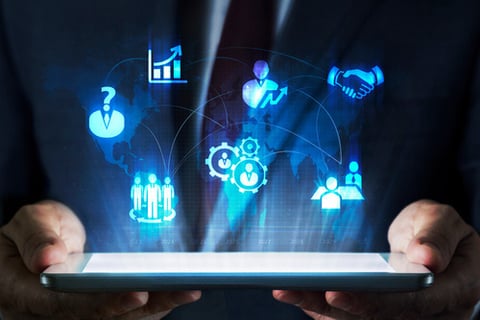 In its latest report, IBM has found that insurance companies that either invest in or work alongside insurtechs tend to perform better than insurers that do not.
The report, "Friend or foe?: Insurtechs and the global insurance industry," surveyed C-suite executives from traditional insurers, insurtech leaders and venture capitalists to outline the causes and consequences of working with industry-disruptive upstarts.
In general, the survey found that the insurance industry is well-aware of the potential of insurtechs and the innovations they bring to the table; reception for the tech-driven start-ups and the change they bring has been largely positive.
One of the key findings of the report was that 81% of outperforming insurers surveyed said that they have either invested in or are already working with insurtech businesses. Similarly, nearly three in four (57%) insurance C-suite executives who participated in the study believe insurtechs are driving innovation across the industry.
By contrast, 43% of the surveyed C-suite executives see the same disruptive effect in their own businesses, which IBM calls a discrepancy that reflects their overconfidence in their more traditional insurance processes.
The study also revealed that insurtechs are typically focused on the following:
Personalization: 56% of insurers said insurtechs present an opportunity to improve customer relationships. Technologies such as AI, cognitive computing, IoT, blockchain and cloud "can redefine the nature of policyholder engagement."
Innovative offerings: 80% of insurtech leaders said that usage-based or other value-added services (such as hourly car insurance) are pushing the industry toward preventative advice and other forms of risk management services.
Insurance distribution: Insurtechs are allowing insurers to engage their customers in new, more convenient ways – 26% of insurtechs are creating online-only digital solutions, 10% engage in peer-to-peer insurance, 3% in on-demand insurance.
"Insurers that do not embrace the power of insurtech solutions may find themselves under increasing threat," IBM's report concluded. "This threat may not only come from insurtechs themselves, but also from entrepreneurial insurers that leverage insurtech services to expand offerings and deepen policyholder engagement across channels, geographies and lines of business.
"In the end, it may not matter whether specific insurtechs survive in the long term or themselves become victims of disruption – the ideas they bring into the world of insurance are here to stay."

Related stories:
Top tech must-haves for new insurance agencies
Insurance can 'follow blueprints' for its digital quest