DUAL bolsters transactional risk team | Insurance Business America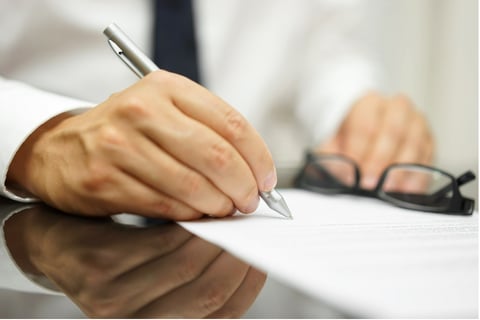 DUAL North America has announced three key hires in its transactional risk team. The company has appointed Daniel Bond, Yash Jafari and Vanessa Pellettier as senior vice presidents.
Bond and Jafari join DUAL as part of the company's strategic growth initiative to expand its offering to include contingent liability and tax liability insurance. Pellettier joins the company to provide claims advisory support to its insurer partners and insureds.
DUAL's transactional risk team underwrites insurance coverage for representations and warranties, tax liability and contingent liability across a wide range of industry sectors. Now entering its third year of business, the team has completed more than 1,100 transactions.
Bond will lead DUAL's offering in contingent liability insurance. Prior to joining DUAL, he served as the managing director and global director of underwriting for Delta Capital Partners. Bond holds a law degree from DePaul University College of Law and a bachelor's degree from Middle Tennessee State University.
Jafari will lead the company's tax liability insurance offering. He most recently served as head of tax insurance, Alternative Solutions Group, at Everest Re. Jafari holds a master's degree from New York University School of Law and a law degree from Boston College School of Law.
Read next: DUAL launches crisis management team
Pellettier will lead the company's efforts in providing claims advisory services for claims involving representations and warranties, tax liability, contingent liability and public D&O insurance. Prior to DUAL, she served as a partner for Mendes & Mount, where she represented international and domestic insurance and reinsurance company clients. Pellettier holds a law degree from St. John's University School of Law and a bachelor's degree from the University of Albany.
"We are thrilled to have Daniel, Yash and Vanessa join our growing team," said Dennis Kearns, president of DUAL Transaction Solutions. "Since we started this team in 2020, expanding our offering to include tax and contingent liability insurance capabilities and providing claims advisory services have been a cornerstone of our plan for growth and presence in the transactional risk insurance space.
"We have been fortunate to have an incredibly successful first two years, and now, leading into our third, we are thrilled to have expertise in every major segment of transactional risk, providing a full-service offering to our partners and insureds. I am really looking forward to seeing the continued success the team can achieve with these new capabilities."