Emerging threats in the fine art world have implications for insurers | Insurance Business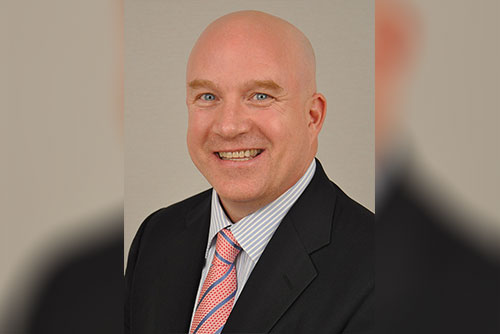 In November 2017, the most expensive artwork ever sold at auction was snapped up at a Christie's sale. The painting was Leonardo da Vinci's Salvator Mundi, the buyer was Saudi Prince Bader bin Abdullah bin Mohammed bin Farhan al-Saud, and the price was $450 million.
This sale encapsulated the trend of globalization sweeping through the fine art world, which is likely to continue into 2020 and beyond.
"Since the Second World War, New York and London – and Paris, to a lesser extent – have been the centers for the transaction of art, mainly via the auctions at Christie's and Sotheby's," said Joe Dunn (pictured above), president and CEO of Huntington T. Block. "Christie's and Sotheby's do have a presence now in Hong Kong, and increasingly the sales activity in Hong Kong, which is a window into the Chinese market, is catching up with New York and London."
The number of billionaires in China recently edged out the number of those in the United States, and with a middle class of 300 million people, the potential buyers of fine art in that country is growing, though it's not the only region seeing an uptick in art fanatics. Petrodollar wealth in Russia has created a whole new class of billionaires there, and the royal families in the Persian Gulf – whether it's Qatar, the United Arab Emirates, or in Saudi Arabia proper – are also consuming Western art. In fact, the Louvre now has a museum in Abu Dhabi, as does the Guggenheim.
Read more: New collectors of high-priced jewelry targeted by insurance products
"What we've discovered is as people attain wealth, they begin to collect art for aesthetics, but also as an asset class, so I think the trend towards globalization will help to solidify art prices," said Dunn. "Based upon the limited supply of particularly old masters or impressionists or modern art, which is art created between 1900 and 1950, I think that will, on a combined basis, act to keep art prices solid and drive them up potentially further."
There are, however, emerging risks that balance out the excitement that new art buyers bring to the fine art marketplace. The political instability created by the protests in Hong Kong coupled with the US-China trade war and Brexit can together have a ripple effect on the art world, alongside other financial markets. Moreover, as natural catastrophes rip through communities across the globe, worsening CAT events can in turn also have an impact on fine art.
"We had a gallery in Florida in 2016 that suffered damage just due to daytime flooding in Florida, and it wasn't a storm per se – it was just the water levels are rising there," said Dunn, pointing to other regions where flooding has been an issue of late. "The concentration of art in Venice makes that city a concern […] Amsterdam is also very vulnerable. In Hurricane Sandy, many galleries in Chelsea and Manhattan were flooded, so lower parts of Manhattan are vulnerable. In New Orleans, there's a number of galleries and antique dealers in the French Quarter that [were impacted] in 2005 with Katrina and so that remains vulnerable, as do the private collections of wealthy individuals, particularly in Palm Beach, where there's a large concentration of wealth there."
Sticky fingers of art thieves is another ongoing issue for the fine art world. A criminal group recently stole 18th-century jewelry from the collection of the former Saxon ruler Augustus the Strong, which was being housed at the Green Vault museum in the Royal Palace Museum in Dresden, Germany. The priceless objects taken in the heist were encrusted with hundreds of diamonds and included the 49-carat Dresden white diamond (with an estimated value of £8 million), along with 10 other pieces that were taken in the raid. These ranged from a sword with a diamond-encrusted handle to shoe buckles and buttons made of diamonds, as well as a hair clip shaped like the sun.
The vulnerability of fine art institutions to theft is especially heightened in Europe, says one expert.
"Incidents like the Dresden theft are fairly rare, especially in the United States. Most museums have highly developed security systems, which really limits the exposure to this kind of theft," explained Ellen Ross (pictured below), managing director of fine arts insurance at Arthur J. Gallagher. "In Europe, we see a higher incidence because I think that their security systems are not quite as robust, and there are a lot of institutes that have very valuable collections that do not maintain the kind of security that we see elsewhere in the world. Especially in Europe, there are a lot of estates that have valuable collections."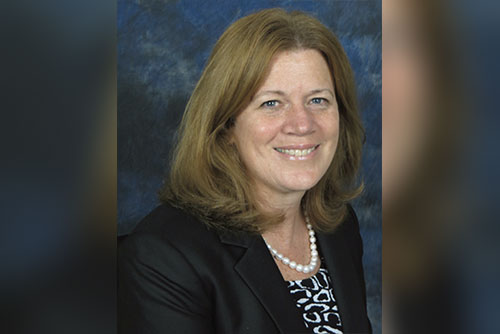 Risk mitigation efforts for the risk of theft and other threats are manifold. To prevent thievery, there should be multiple layers of security protecting the fine art in question, says Ross.
"There's building security and there's security within the objects, whether they're in a case that could have tamper-resistant glass on it," she told Insurance Business, adding that there are similar measures for art hanging on walls. "They often can attach the item permanently or semi-permanently to the wall to make it difficult to remove, so there are multiple layers of protection and it goes from protecting the object while on display and open to the public, all the way through to when the institute is closed and securing it for the night."
As for flooding and other weather events, the aim is to get art owned by fine art institutions, galleries, and individuals out of harm's way.
"From an insurance standpoint, we work with them to make sure that there's no storage of artwork below grade in the basement, and we encourage all of them to have a disaster plan in place. In the event that there's a hurricane, there's typically enough warning of that where they can evacuate the art to the second or third floors and into a safe room that doesn't have exposures to windows," explained Dunn. "There are also professional storage facilities for artwork. They have contingency plans in place where collections can be moved further inland if they're on the coast. They're essentially bunkers and are largely immune to wind damage, and the elevation is such that there's not a danger of flooding or if there is flooding, the art is relocated safely to a higher level."
With art becoming more of an asset class versus being collected simply for its aesthetic benefits, the fact that people are very passionate about their collection induces them to take good care of it, which has implications for the fine art insurance world.
Read more: Protecting prized possessions with valuable articles insurance
"Because of the passion that people have for artwork, that over the last five decades has meant that insuring artwork has been viable for insurers because losses have been such that it's commercially viable for us to charge premium and provide insurance terms and conditions that the consumers of our insurance can afford to pay," said Dunn. "The fear is as art values escalate – and it's becoming increasingly seen as an asset class like gold or the stock market or bonds – that if there's a loss or if there's a diminished passion for it because the aesthetics no longer exist to the same degree and it's more of a financial interest, will the same degree of care be taken, whether it's a private art collector, a museum or historical society, or commercial galleries? That's the transition that we're worried about, so we're keeping a pulse on that and we're looking to see if there's any increase in claims."