Enstar-Allianz joint venture wraps up | Insurance Business America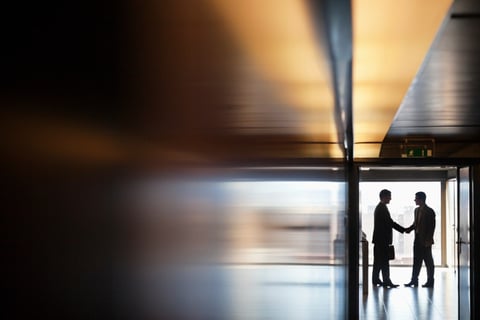 Enhanzed Reinsurance – 75.1% of which is owned by Enstar Group subsidiary Cavello Bay Reinsurance and 24.9% by Allianz SE – will be no more.
"Cavello Bay and Allianz have agreed to a series of transactions that will (a) commute or novate all of the reinsurance contracts written by Enhanzed Re, (b) repay the $70 million of subordinated notes issued by Enhanzed Re to an affiliate of Allianz, and (c) distribute Enhanzed Re's excess capital to Cavello Bay and Allianz in accordance with their respective equity ownership," announced Enstar.
"Pursuant to the master agreement, all of the insurance liabilities ceded to Enhanzed Re by affiliates of Enstar will be commuted or novated to Cavello Bay. All of the insurance liabilities ceded to Enhanzed Re by affiliates of Allianz will be commuted to Allianz or novated to Cavello Bay, except for one reinsurance transaction related to a block of annuity policies written by an affiliate of Allianz."
According to Enstar, each commutation and novation will be priced based on the estimated amount of the liabilities being commuted or novated as of June 30. As for the annuities portfolio, it's been agreed that Allianz and Cavello Bay will cooperate in good faith to novate this to a third party on terms described as "commercially reasonable".
All commutations and novations are expected to take place within the year.
"Completion of the commutations and novations contemplated by the master agreement will eliminate Enstar's direct exposure to catastrophe business and is expected to result in an approximate $62 million increase in Enstar's book value, which represents an increase of approximately $3.57 in book value per share, exclusive of the potential impact of a future novation of the annuities portfolio," added Enstar, which reported total recognized and unrecognized investment losses of $1.3 billion for the first half of 2022.