Erie Insurance gives back through COVID-19 pandemic | Insurance Business America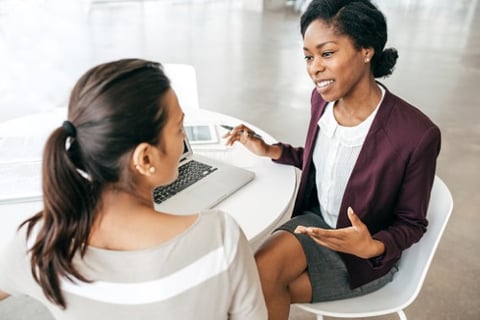 When we look back at COVID-19 from a pandemic-free future (hopefully soon) a couple of things will likely stand out. We'll talk about the great lockdown, working from home, Zoom trivia with friends, and the almost inevitable cabin fever. Sadly, for some the experience will trigger more tragic memories of loved ones lost, employment termination and financial hardship.
Everyone's experience with COVID-19 will be different. While insurers cannot control if their clients stay healthy and keep their jobs through this pandemic, they can control the experience and support they provide for customers through this challenging time … and these are all things that clients will remember as they approach renewals and shop for insurance in the future.
One insurer to really take this on board is Erie Insurance, a Pennsylvania-based publicly held insurance company, offering auto, home, commercial and life insurance through a network of over 13,000 independent insurance agents. Over the course of the past few months, the P&C insurer has announced $200 million in rate cuts, as well as providing $200 million in dividends for personal and commercial auto customers in the 12 states and the District of Columbia where the company does business. In addition, the firm has released funds to support local COVID-19 community efforts.
Read next: GEICO, Progressive to challenge State Farm's dominant insurance position
Jacqueline Tirpak, vice president of corporate claims at Erie Insurance, commented: "Some of our customers are really experiencing financial hardships, and so, we realized pretty early on the impact [the pandemic] was going to have. We've always been the type of company that works with our customers where they have some financial problems and might need a little bit more flexibility. That has certainly come in handy, and we've received a lot of those calls.
"Our customer care people have experienced record-breaking volume, and they've handled it very well, whether they're delaying a payment date, adjusting installment dates, changing pay plans, waiving penalties - they're just a couple of examples of what we've been doing for our customers. We've also implemented a dividend relief program, as well as rate reductions, for longer-term steady relief for our customers."
Read more: Insurers looking to up investments in commercial warehouses
In April, Erie Insurance added gift card and gift certificate reimbursement coverage to its ErieSecure Home policies in response to the changes and mandatory shutdowns impacting businesses across the US. With this additional feature, homeowners can be reimbursed for remaining balances on eligible gift cards that can no longer be used at independently owned and operated local businesses due to business closures. It's a small change, but as Tirpak commented: "We're trying to help our customers support their local businesses."
"Another thing we've done, which I'm especially proud of, is we've provided our [distribution] force of over 13,000 independent agents with $2.5 million in available funds for them to support their local businesses," she added. The project, named 'ERIE Agents Giving Back' reimburses Erie agents who are thanking first responders and healthcare workers and supporting other local relief efforts. Turpak added: "It's been really rewarding to see on Facebook, LinkedIn, and some other social media formats, how our agents have really gotten out there and supported their local businesses, whether it was a food bank, or a shelter, or first responders. It's been really neat to see that."
Erie Insurance is not alone in providing relief and support to customers throughout the public health crisis. Many insurers can be commended for their efforts in this area. Any extra effort, no matter how small, will be remembered by agents and end-customers in the future.