Farm Bureau agent had 22 fake identities | Insurance Business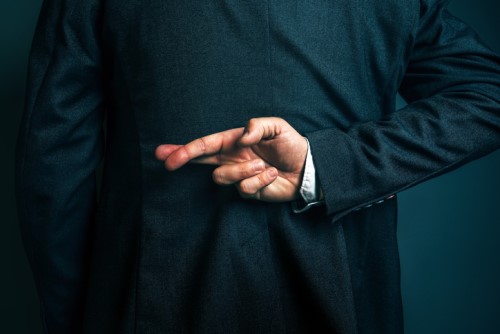 One insurance agent may have mixed up his role with that of a secret agent, having stolen and forged 22 identities in a scheme to fraudulently collect on commissions.
Michael Craig Nebeker, 38, of Santa Clara, UT was charged in 5th District Court with 28 counts of identity fraud crimes, considered a third-degree felony. Nebeker also faces one count of pattern of unlawful activity, three counts of fraudulent insurance acts (both second-degree felonies) and one forgery charge (another third-degree felony).
According to court documents, Nebeker – an agent for Farm Bureau Insurance in St. George at that time – had filed 28 applications for life insurance between July 2017 and December 2017 using stolen identities. He used names, dates of birth, and even social security numbers to pose as his victims.
Nebeker went as far as to forge his victims' written and electronic signatures, and gave false bank accounts and addresses as part of his scheme.
Deseret News reported that all of Nebeker's victims live in southern Utah.
The charges laid against Nebeker additionally claim that he had filed fraudulent life insurance applications with Mutual of Omaha, Columbian and Americo through an independent broker. Police have pointed out that he was not allowed to do so since he was a captured employee of Farm Bureau.
For each of the falsified applications, Nebeker received an upfront commission. Charges indicated that the policies were later canceled, either by Nebeker or by the insurers, when they defaulted.
His scheme was eventually discovered when his victims were notified of their defaulted policies. The victims then called the companies and said they never applied for or requested for life insurance. Police also said that some victims claimed they had never even met Nebeker to discuss a policy.
Related stories:
California man tries buying auto insurance an hour after crash
Psychologist charged in $80k insurance scam