Fashion groups turn to Trump administration for cover | Insurance Business America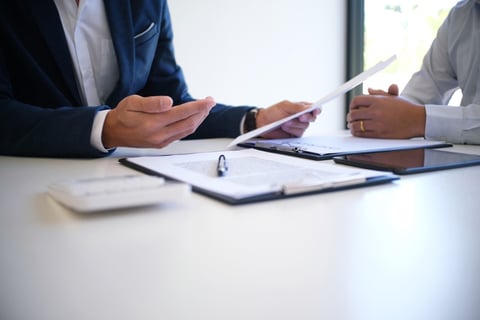 Fashion trade organizations have called on the federal government to create "an emergency, temporary federal commercial trade credit insurance backstop."
Trade credit insurance protects vendors against losses from non-payment of a commercial trade debt. Usually, vendors can purchase the insurance to ensure that they still get paid for shipments should the retailer ever go bankrupt. They can also borrow against their accounts receivables through the insurance.
However, the COVID-19 pandemic shut down retail operations when the lockdowns began in March. To further complicate matters, less trade credit insurance was being offered at the time, and more retailers have since filed for insolvency.
In response to these conditions, a group of 22 trade organizations have written a petition letter to the federal government. The letter requests the creation of a government-supported trade credit insurance program, to help both retailers and vendors in this difficult time.
"Many retailers and vendors are now overextended as a result of the unprecedented shutdowns and interruption we have experienced over the past three months," the letter said.
"This means that US jobs, including many US manufacturing jobs, supported by our supply chains are at risk."
The letter further explained that the current available credit insurance capacity "now represents only a fraction of what was available just a few months ago," and that the situation only continues to deteriorate.
The trade organizations involved in the request include the Accessories Council, American Apparel & Footwear Association (AAFA), the California Fashion Association, the Council of Fashion Designers of America, the Fashion Jewelry and Accessories Trade Association, the National Retail Federation, the Outdoor Industry Association, the Retail Industry Leaders Association, Sports & Fitness Industry Association and the US Fashion Industry Association.
Women's Wear Daily reported that the letter was sent yesterday, addressed to Treasury Secretary Steven Mnuchin, Commerce Secretary Wilbur Ross and Federal Reserve chair Jerome Powell.