Fear and risk in 2017: Allianz Barometer | Insurance Business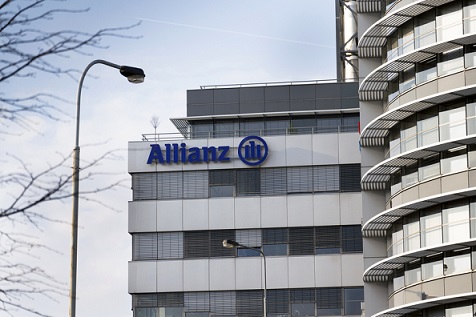 In America and around the world, business interruption ranked as the greatest risk for companies in 2017, according to
Allianz
's annual Risk Barometer report.
Though the outcome of the study, based on over 1,200 risk experts from over 50 countries, may seem obvious, the causes of business interruption appear matured when compared with the previous five incarnations of the barometer.
"The need for real data or information on risk exposures, both seen and hidden, in an environment that is continuously changing with new suppliers and geographical locations is critical," Tom Varney, Allianz's regional manager of the Americas said.
Allianz says cyber risks, terrorism, power and communication outages are making up a greater share of what's driving business interruption, though fires, catastrophes and supplier failure are still causing the biggest market disturbance.
That evolution is reflected in American risk experts' second biggest fear for 2017: cyber.
Noting that hacks and IT related failures ranked in 15
th
place in Allianz's report four years ago, cyber risk now ranks as the third most feared event globally.
"Cyber exposure goes well beyond standard privacy/data breaches," Georgi Pachov, global practice group leader cyber at Allianz said.
"A single cyber incident, be it a technical glitch, human error or cyber-attack can lead to a severe business interruption, loss of customers and market share, as well as mid to long-term reputational and brand damage."
These days the ever increasing sophistication of cyber-attacks, data fraud and the breakdown of infrastructure even outweigh the threat of disruptive start-ups according to the Risk Barometer.
"Increasing interconnectivity and sophistication of cyber-attacks poses not only a huge direct risk for corporate and commercial clients," Michael Bruch, Allianz's Head of Emerging Trends said, "but also indirectly via exposed critical infrastructures such as IT, water or power supply. Cyber-attacks might impact companies and societies more severely via long-lasting and widespread business interruptions of those critical infrastructures."
In the United States, the New York Department of Financial Services is proposing landmark cyber regulations for insurance companies that will likely shape how companies are made to report and mitigate hacks.
The regulatory landscape itself came in as America's third greatest risk in the report.
"Each of these issues at times may be an unknown or hidden risk exposure, but an exposure that could create potentially both short and long-term consequences to a company's bottom line," Tom Varney, Allianz's Americas Regional Manager added.
Related stories:
Insurers explain how to put out financial flames amid Tennessee wildfires

Assurant study finds majority perceive benefits from connected living