Florida insolvencies to continue, but Slide sees "real opportunity"– CEO | Insurance Business America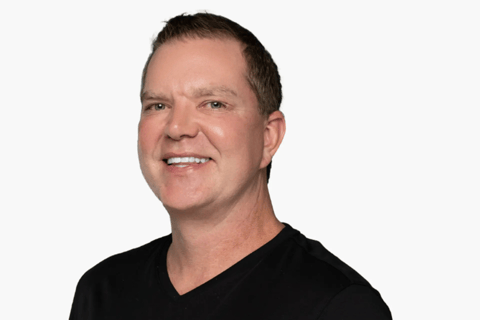 Florida's reforms aimed at rescuing its troubled property insurance market will take time to bear fruit, and in the meantime, carrier insolvencies will continue, according to Bruce Lucas (pictured), CEO and co-founder of Slide Insurance.
Earlier this month, Slide announced that it had purchased the exclusive renewal rights for more than 91,400 Florida homeowners' policies from UPC, which has been running off its business.
The policies picked up by Slide represent $272 million in annual premium. This brings Slide's total in-force premium value to $560 million, the business reported. The firm has also bought UPC's intellectual property (IP) and a dataset with an attributed total insured value of $1 trillion.
"I feel quite strongly that a large portion of the Florida insurance market is insolvent," Lucas said. "So, you get a real advantage when you're going in a different direction and being contrarian.
"While everyone else is de-risking and shrinking their portfolio or exiting the state, there's an opportunity for a new carrier to come in without any of the legacy problems plaguing the market."
Why did Slide enter the Florida insurance market?
Slide, which is rated as A (exceptional) by Demotech, claims to be the first Florida insurer to open for new business in the state in 2023. It did so with a clean balance sheet and lots of capital.
Slide was designed to come into the volatile Florida market, Lucas told Insurance Business. Two years ago, he anticipated market bottom would come in a year's time. But Hurricane Ian accelerated the downward spiral.
Slide rode the wave into the state, unencumbered by legacy problems such as open lawsuits and adverse development, Lucas said.
"Our rates are where they need to be to turn an underwriting profit. Our timing was prescient. Slide was designed to come into a volatile market, on the bet that at some point, it would bottom out," he said. "Coupled with the reform that we got that back in December, it worked out perfectly for us."
Lucas is no stranger to Florida's insurance landscape, as the founder and CEO of Heritage, a property and casualty insurer, between 2012 and 2020.
Despite the state's insurance woes, he said he believes good operators can navigate the Florida market.
"You can absolutely out-manoeuvre the market if you stay ahead of the trends and make great decisions. You can do well, especially when there's widescale reform to stops all the abuses that caused the problems to begin with," Lucas said.
"That was our bet. And that bet has paid off."
How will the December legislation change Florida's insurance market?
In a news release, Lucas had said that sweeping reforms in Florida had given Slide Insurance confidence to expand its presence in the state.
Last December, Florida lawmakers met for a special session to tackle the state's property insurance crisis. A slew of insurer insolvencies in recent months plunged the market into chaos following the devastating impact of Hurricane Ian.
The session produced a package of reforms aimed at stabilizing the market, promoting competition, and increasing consumer choice. While the insurance industry lauded the changes, observers warned that improvements were still a few years away.
The reforms will be "incrementally positive" for incumbents along the way, Lucas said. But he also doesn't see the end of insolvencies just yet.
"Policyholders are going to start seeing changes a lot faster than the legacy carriers," he said. "That's because the carriers still have an adverse development tail of five years that they need to work their way through.
"I'm not calling a bottom to Florida insolvencies. Rates in Florida will continue to escalate at pretty high clips for the next three to five years, despite the reforms, as companies work through their adverse development tail."
Will there be increased competition in Florida property insurance market?
Given the opportunities available for new entrants to Florida's market, is Slide Insurance concerned about increased competition?
"I think you're going see some new companies coming into the market, but it's unlikely to happen in the near term," said Lucas.
New insurers will need a lot of capital to stay float for the first two to three years of business. But capital is tough to come by these days, the CEO argued.
"I can tell you no new capital is coming into the incumbents. Investors think it's too high of a risk with adverse development," he said.
"It's going to be challenging for people to raise money come into this market and not have a way to generate a positive return for shareholders for a few years."
It will take roughly two or three for the market to mature and for reinsurance rates to stabilize, creating an easier entry for competition, Lucas predicted.
In contrast, Slide Insurance had planned to "come in and lose money for the first two years," though it found fortunate timing with its two recent acquisitions. Aside from UPC, Slide also scooped up homeowners' policies from St Johns Insurance, which was placed into receivership in March 2022.
"We absolutely want to take on additional market share over the next couple of years, but we're going to do it in a smart way," Lucas said.
"We're not going to take bad underwriting risks or outsized risks to our capital base, and so the growth will be meaningful but measured."
Do you have thoughts about Slide Insurance and Florida's insurance market? Share them in the comments section.