Florida regulator recommends placing FedNat Insurance into receivership | Insurance Business America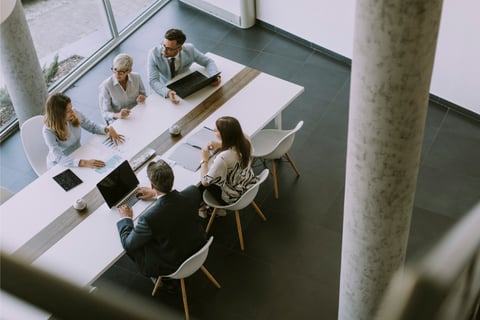 The Florida Office of Insurance Regulation (OIR) has requested a judge to place FedNat Insurance into receivership, citing the insurer's precarious financial situation.
The Sunrise, FL-based FedNat is estimated to have about 1,500 open claims in another state, Louisiana. Its referral to Florida receivership would indirectly make FedNat the ninth insurer with policies in Louisiana to go under following the devastating storms that rocked the state in 2020.
The Advocate reported that the OIR moved to shutter FedNat on September 23. The regulator gave clarification that its referral of FedNat to receivership would not affect Florida policyholders.
"It's important to note, FedNat had zero policies in force in Florida at the time of the referral. In June 2022, FedNat early canceled approximately 56,000 of the 140,000 policies in force in Florida," an OIR spokesperson said.
"The remaining policies were assumed by Monarch National Insurance Company. All outstanding claims will become the obligation of FIGA (Florida Insurance Guaranty Association)."
In May, the insurer filed a notice to withdraw from Louisiana, allowing it to cancel its then 13,500 policies in the state. FedNat said at the time that it had enough money to pay any outstanding claims. But earlier this month, FedNat told the OIR that it had "overstated" its financial position, and that it did not have sufficient funds to pay its debts and other obligations, court documents revealed.
It was also reported by The Advocate that FedNat's admission came after a merger last month with Louisiana's Maison Insurance, which was already owned by the same parent company.
Louisiana Insurance Commissioner Jim Donelon is looking into the potential impact of FedNat being placed into receivership.
"I am reaching out to Florida to get a clearer understanding of this development from a Louisiana point of view," Donelon said in a statement to Fox 8. "My preliminary understanding is that it will have no effect on any Louisiana policyholder, but may have LIGA implications relative to claims pending at the time of Florida's action."
Read more: Three property insurers see their ratings downgraded, withdrawn
FedNat's referral to receivership comes a month after its financial stability rating by Demotech was withdrawn. It has been said that ratings withdrawals typically preceded a company's insolvency or rehabilitation.