Florida woman charged with insurance fraud in connection with 17-year-old murder | Insurance Business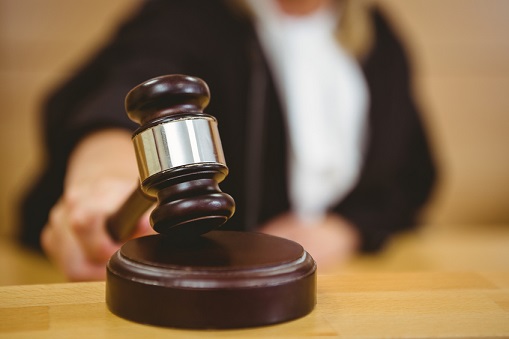 A Florida woman charged in the murder of her husband more than 17 years ago has now been charged with insurance fraud in connection with the case.
Denise Williams, 48, has been charged with three counts of insurance fraud connected with $1.75 million in claims she made after her husband and high-school sweetheart, Mike Williams, disappeared in December of 2000. Denise Williams has been in jail without bail since her May arrest in connection with Mike's murder, according to The Tallahassee Democrat.
Denise was arrested after her ex-husband, Brian Winchester, admitted that he killed Mike – his best friend – so that he and Denise could be together and cash in on Mike's life insurance policies, the Democrat reported.
Mike Williams' death was presumed accidental for nearly two decades. He disappeared in December of 2000 after supposedly going duck hunting alone on Lake Seminole in Jackson County, Fla., and was presumed to have drowned, according to the Democrat. That story began to crumble in rather dramatic fashion last year, however.
Winchester and Denise divorced last year after he kidnapped her at gunpoint, allegedly out of fear that she would try to pin Mike's murder entirely on him. Currently serving 20 years for the kidnapping, Winchester led authorities to Mike Williams' body as part of a deal that prevents him for being prosecuted for the murder.
Winchester told police that he and Denise began an affair in 1997. He claimed that they had talked about killing Mike, who had three separate life insurance policies at the time of his death, before the largest one – for $1 million – was written. In December of 2000, Winchester took Mike to Seminole Lake intending to drown him. When that attempt was unsuccessful, he told authorities, he shot Mike in the face.
Just 11 days after Mike went missing, Denise and Winchester filed a claim on one of his policies, a worth $250,000 from Kansas City Life. They soon filed claims on Mike's two other policies – a half-million-dollar policy from Cotton States Life Insurance Company and another Kansas City Life policy, this one for $1 million. When Denise secured a certificate of presumptive death from a Leon County, Fla., judge, the claims were duly paid.
Denise and Winchester were married nearly five years to the day after Mike's disappearance, the Democrat reported.
Denise has pleaded not guilty to both her alleged role in the murder and the insurance fraud charges, the Democrat reported. She claims that Winchester acted alone in the killing.