Following in her family's footsteps and building her personal brand | Insurance Business America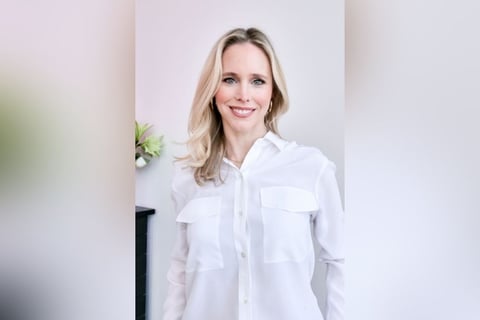 As Jenny Fraser (pictured) was finishing up her undergrad studies, she had her sights set on becoming a lawyer. But in the midst of law school applications, it was her favourite aunt – Cindy Stowe, a wholesale broker with Amwins Group – who pointed her towards the insurance industry instead, which Fraser now calls "a hidden gem."
"I fell into it because of my aunt Cindy," said Fraser, AVP, management and professional lines, at Amwins. "She's always been my role model – so successful, so smart and the coolest, most amazing person. I wanted to be just like her when I grew up."
Coming out of school with degrees in marketing and accounting with an eye on the law, Fraser's aunt believed she'd be a great fit in the industry. In professional lines especially there's financial components, relationships are critical and there's even a focus on the legal side and that language as well, Fraser noted, meaning it aligned well with her background and interests.
Aunt Cindy's instincts were correct, and Fraser hasn't looked back. She started underwriting with Travelers, did a brief stint with CNA Insurance and most recently was at Chubb managing a team of financial institutions underwriters for the Pacific and Southwest regions. During her time with Travelers, Fraser also pursued higher education, accepting a position at the Northwestern University's Kellogg School of Management and completing the program part-time while continuing to work full-time and raising her five-year-old daughter as a single mother. But Fraser wasn't deterred by the hard work required of her – she's always been one to relish a challenge.
"It took me six years to finish the program, but I did it," Fraser recalled, noting she's always seeking to learn more and improve herself. "There were many nights my daughter and I did our homework together at the kitchen table."
Last year, with the pandemic paving the way for remote work, Fraser was exploring her options with a few other carriers when her aunt again had a suggestion. Why didn't Fraser come over to her side, and join Amwins as well? With that, things came full circle and after 13 years underwriting financial institutions, Fraser followed her beloved aunt's footsteps straight into Amwins, which she joined in August 2021. Part of what attracted her was the problem-solving element, as Fraser calls herself an ideas person and enjoys "trying to do good by creating solutions to help insureds place those coverages that are otherwise tricky to place."
"I was ready for a new challenge, and boy I got one," she laughed. "It's fast-paced, there's a lot to learn and there's a lot thrown at you. It's been humbling, but fun."
Fraser started her career as a young single mom and, although it was daunting at times, she found a great support system and good balance in the insurance industry. By dedicating herself to her career, leveraging her skills and interests – and, of course, listening to her aunt Cindy – Fraser worked her way up within some of the biggest players in the game and developed a passion for mentorship along the way.
Though the industry has come a long way in terms of diversity, there's still a long way to go and Fraser is always looking for opportunities to share her experience and help other women advance their careers.
"To whatever extent I can help others, I love to do that and share my story," said Fraser, who is slated to speak at the upcoming Women in Insurance Chicago event. "I want them to know this is something they can do too."
The topic of her session, "Standing out from the crowd with your personal brand," jumped out to Fraser because when she was considering career opportunities before coming to Amwins, somebody mentioned to her that she had a strong brand. That struck Fraser, because she hadn't thought much about it over the years – always representing some of the best carriers in the industry, she'd associated with their brands and hadn't considered the fact that she's also been building her own. It was nice to be validated by others, and realise she had a lot of opportunity because of it.
"That message needs to get out – as hard as you're working in your current role, you can't lose sight of the fact you do have your own brand and you need to constantly work on developing it so you can further your career, keep doors open and have more opportunities," Fraser said.
As often the only woman in the room, and one who was also very young at the beginning of her career, carving out her seat at the table wasn't always just about building her brand, sometimes it was about tearing down initial perceptions, Fraser noted. Establishing yourself by overcoming biases based on appearance – biases that other people might not even be aware they harbor – is a challenge, but a critical component of success. As a female in the industry, Fraser wants to speak to her peers about her experience addressing and moving past those assumptions, and she's very much looking forward to passing on her knowledge.
"This is a chance to meet other women in the industry who might be facing similar challenges, issues and opportunities," Fraser said. "And getting a chance to know other women in insurance is always a powerful opportunity worth taking advantage of."
To hear more from Jenny and her fellow speakers, visit the Women in Insurance Chicago event page and register today.