GEICO accused of systematic fraud in lawsuit | Insurance Business America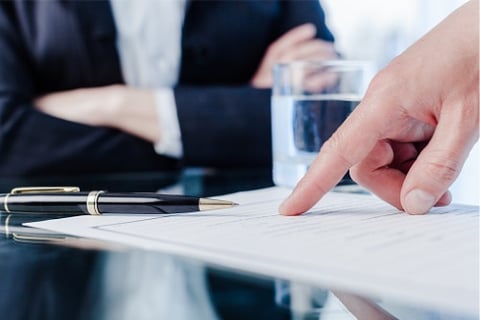 GEICO General Insurance Company, the second largest auto insurer in the United States, has been accused in a major lawsuit of systematic fraud due to its alleged denial of legitimate personal injury protection (PIP) claims.
The formal complaint and demand for jury trial was filed by the Florida Spine and Joint Institute (FSJI) with the Eleventh Judicial Circuit Court of Florida on Tuesday, April 07. The plaintiff is seeking damages in excess of $750,000 (exclusive of attorneys' fees, interest, and costs) and for declaratory relief regarding "tortious interference with a contractual or business relationship, and defamation arising out of GEICO's refusal to reimburse FSJI for PIP benefits coverage and dissemination of false statements concerning FSJI's business practices."
Under Florida's Motor Vehicle No-Fault Law, all drivers are required to carry PIP insurance coverage, and all insurers are required to provide PIP coverage for injury, sickness, disease, or death arising out of the ownership or maintenance of a motor vehicle. FSJI is a licensed healthcare provider that offers medical services to patients who have suffered personal injuries in motor vehicle accidents, and then, by law, the organization "submits claims for reimbursement to its patients' insurers for PIP benefits pursuant to Florida's PIP Statute".
However, according to the complaint filed by the FSJI, the Berkshire Hathaway-owned firm is allegedly "engaging in systematic fraud by denying coverage to their customers by refusing to pay for legitimate medical services [rendered by the FSJI] covered under the applicable policies and governed by Florida's PIP Statute."
Read next: Berkshire Hathaway to shutter some businesses amid pandemic
In the court documents, the auto insurer said it is not required to pay the denied claims, for reasons that differ on a case-by-case basis. The reasons include: "(1) FSJI's medical directors are not fulfilling their duties as set forth in Section 400.9935, Florida Statutes; (2) FSJI is inappropriately billing GEICO under Florida's PIP statute for services rendered through the participation of FSJI's licensed massage therapists ("LMTs"); (3) FSJI is engaging in 'upcoding', or charging its patients for higher level medical services in lieu of more inexpensive, conservative treatment; and (4) FSJI's billing for timed codes is not matching its hours of operation."
In addition, GEICO has reportedly sent letters to FSJI's patients (an exemplar of which was included in FSJI's complaint) claiming the organization "is engaging in fraudulent billing" and that "GEICO has a reasonable belief that a fraudulent insurance act under Section 626.989 or 817.234, Fla. Stat., has been committed with respect to [your] claim."
FSJI argues these letters are disseminating false information and are defamatory in nature. The organization quotes one of the letters in the complaint: "GEICO, having knowledge of FSJI's existing contractual and business relationships with its patients, intentionally and unjustifiably interfered with those contracts and relationships by sending the Defamatory Letters to FSJI's GEICO Patients, which contained false allegations of fraud against FSJI. As a direct and proximate result of GEICO's actions, FSJI has suffered and will continue to suffer significant damages including, without limitation, loss in good will, damages to its reputation, and damages in amount to be proven at trial."
FSJI seeks trial by jury on all counts so triable. Ryan Fulcher, CEO of FSJI told Insurance Business: "We will not allow GEICO to interfere with important and necessary medical care for its customers who are our patients, and so we hope this lawsuit will quickly result in GEICO finally providing its policyholders with the insurance benefits they were promised."
A spokesperson for GEICO said the firm will not comment on pending litigation.