Geico launches insurance product for Uber drivers | Insurance Business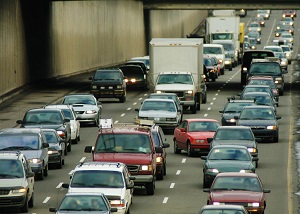 A new market solution to the infamous insurance gap faced by drivers for companies like Uber and Lyft emerged this week, courtesy of auto insurance giant Geico.
Company CEO Tony Nicely announced the company's interest and forthcoming products in an interview with Fox Business News' Liz Clamanin.
"We want to insure Uber drivers," Nicely told Fox.
Already, the Geico ride-sharing policy has been launched in Virginia, and Nicely confirmed it has been approved in Maryland. He said the company hopes to roll out the product in more states this year.
The product, offered through Geico Commercial, is designed to replace the driver's personal auto policy with coverage for both personal and ride-sharing needs. The company stressed the pricing is significantly lower than that of taxi and commercial policies.
Geico Regional Vice President Nancy Pierce said the product offers peace of mind to Uber drivers, who will not have to worry about how to report a claim and whether their car will be fixed.
Previously, Geico had refused to cover ride-sharing drivers and even canceled existing policies for such customers.
Coverage for Uber drivers has faced a steep uphill battle, seeking approval from regulators on a state by state basis. Last week, Uber insurers scored a qualified victory in Florida where a policy sold by James River Insurance Company was determined to meet state regulations.
However, the surplus lines status of James River has caused some problems. Florida state law stipulates that commercial auto coverage must be issued by a licensed admitted insurer.
The state legislature is expected to deal with the issue when it convenes March 3.